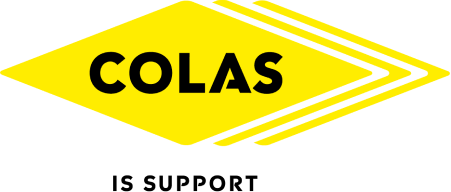 / Overview
An innovative website design for the IT arm of Colas North America.
Colas ISS is the information technology arm of Colas North America and a key partner in the Colas business, helping to forge a new path combining proven industry standards with new innovative technology. Whether it be developing custom mobile applications, developing new business intelligence tools, Colas ISS strives to make Colas an industry leader.
Colas approached Blennd looking to create a website design focused on engaging their core audience of IT job seekers. The primary business objective was to increase job applications on the Colas ISS website. Our team developed a strategy focused on highlighting the thought leadership, projects, innovations, success stories and culture at Colas in order to entice this audience to take the next step. The creative design system we built was in lock step with the innovative projects Colas wanted to highlight.
Vist Website
/ Design
A clean and modern web design for a cutting-edge IT comapny.
The Colas ISS website design is simplistic and modern reflection of an innovative business. The user interface our team designed features engaging photography, large text callouts and custom graphic elements built around the Colas logo. Our design team strategically used the Colas yellow as a way to draw attention to calls to action and various design elements. We also strategically used video, motion and animation elements to engage users. The result was a stunning visual design and intuative user experience that drove prospective job seekers towards applying to work at Colas ISS.