/ Overview
Strategy, branding and web design to launch a youth therapy company.
Colorado Innovative Services identified a shortage of resources for behavioral health treatment for youth in Colorado. Their business quickly scaled by providing mental health resources to IMatter, a program that provides youth in Colorado with 6 free therapy sessions. They needed a company name, brand identity, content strategy, design system and website that provided accessible, actionable solutions for young people who struggle with mental health.
Through extensive discovery and working sessions, Blennd created the Mindhues name and brand to engage with youth, parents and educators. The result was a bright, modern and uplifting experience that connects youth to accessible and effective mental health treatment with providers who care.
Visit Website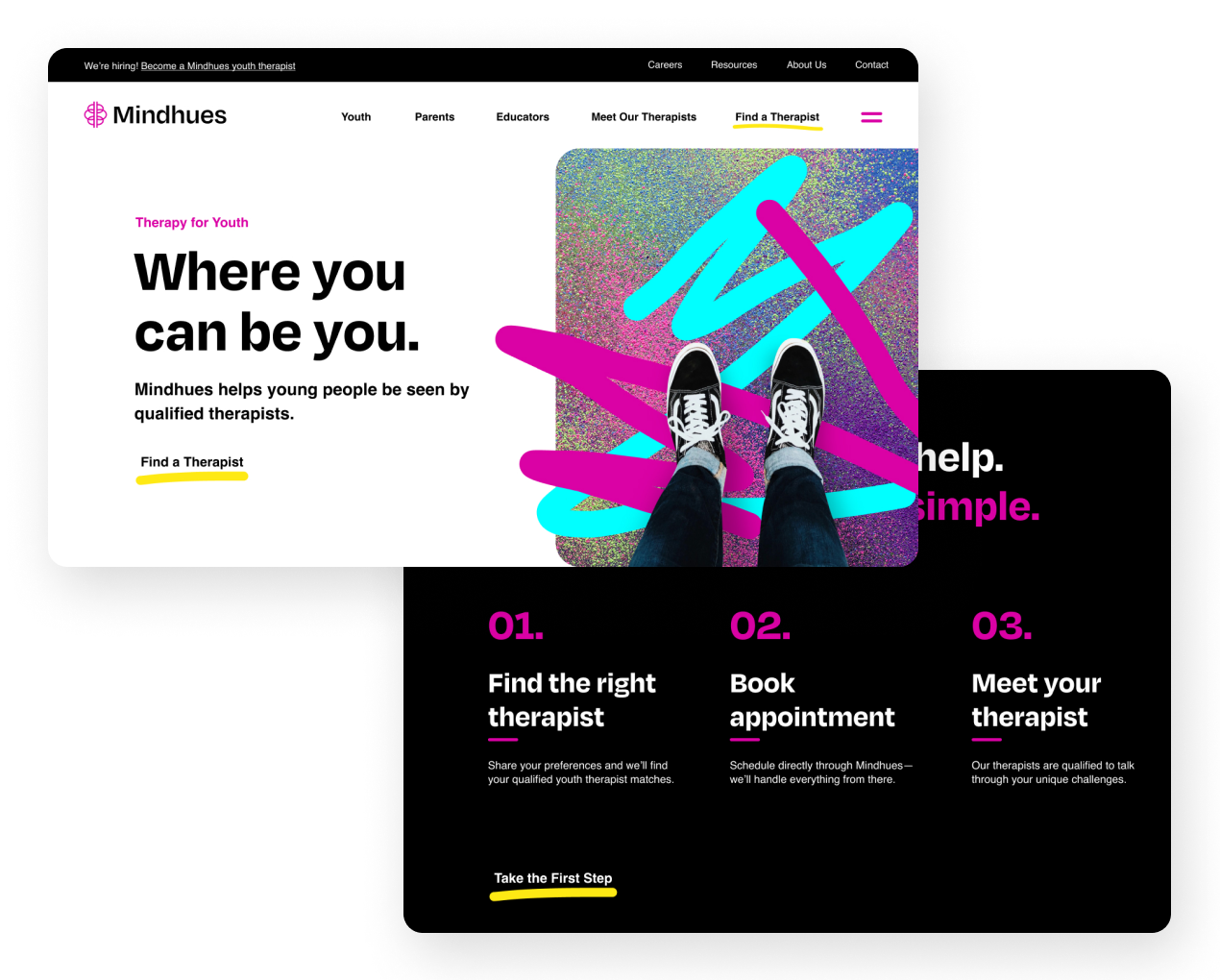 / Design
A modern and uplifting brand to connect with youth, parents and educators.
After developing the company name and brand strategy, Blennd created a logo and design system for Mindhues that was bright and refreshing to create an inviting space for youth to engage and feel comfortable reaching out for mental health services. We designed the website to be clean, modern, and easy to navigate, with a focus on user experience. We also created custom doodle drawings and illustrations as a supporting element in our designs as nod to kids drawings in notebooks.
The result was modern and youthful brand that has helped Mindhues stand out in a crowded market, while the user-friendly features have made it easy for potential clients to find and book appointments. Overall, the project has helped this therapy company better connect with youth and grow their business.