As consumers shift more and more of their life online, brands must adapt to meet these needs and build relationships with customers in new ways. In this article, we will explore the keys to driving engagement online through customer engagement strategy.
---
Customer Engagement Services: Understanding Consumer Behavior Online
In order to truly understand how consumers interact online, customer engagement services must first look at the behavior behind the decisions they make.
According to behavioral science, beliefs that a person develops throughout experiences in their life are a key factor in influencing their behavior. Beliefs become deeply engrained in a person's psyche and prevent them from logically assessing choices that go against their beliefs — therefore strengthening existing habits and routines over time. Brands that try to initiate behavioral change by discounting or neglecting a customer's beliefs are fighting against the grain and are not likely to succeed.
On the other hand, when consumers are surprised and delighted by new experiences, even long-held beliefs can change, making them more willing to adopt new behaviors. As digital behaviors solidify, companies will need to adapt to fundamentally different consumer preferences and behaviors regarding how they get their information, how they experience products or services and ultimately what and where they chose to buy. Now, let's take a deeper dive into how businesses can improve customer engagement online.
---
How to Spend Smarter and Influence Consumer Engagement Online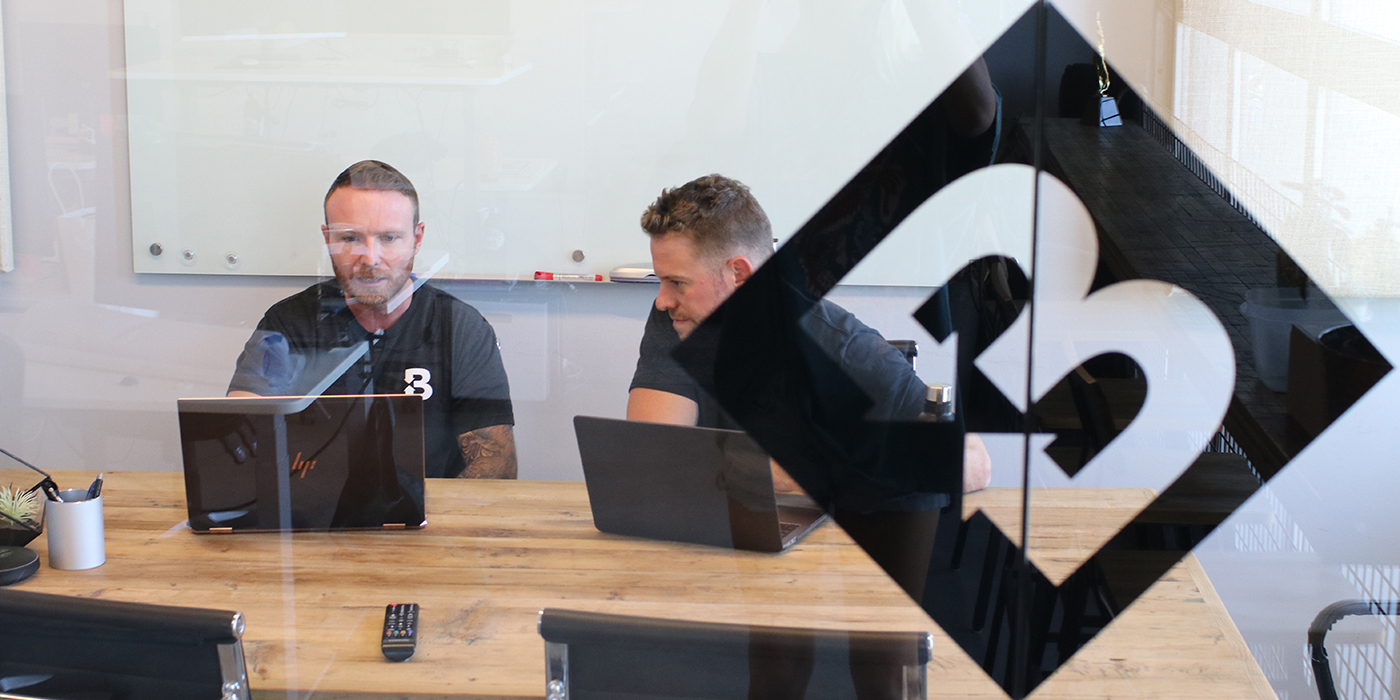 There are four elements of customer engagement strategies that empower businesses to make better decisions. See how customer engagement services succeed below:
Strategic Planning

Omnichannel Approach

Personalized Customer Journey

Connecting Through Content
1. Strategic Planning
At Blennd, we believe that strategic planning is the basis of success for all websites and digital marketing channels. The essential element when working on strategic development is conducting proper research into your audience, behavior analysis, and mapping out your customers' overall journey through their first experience with your brand through their decision-making process.
Identifying and clarifying these foundational insights and setting goals based on this data is critical to maximizing the potential of your website and digital marketing investment in any capacity. This upfront work to gain insights into the behavior of your customers, followed by ongoing analysis to stay on top of changes in user behavior is a key factor in the success of our clients.
According to a recent study by McKinsey & Company:
At a panel discussion involving 40 industry executives, almost half confessed that they lack a 'customer first' mindset, and therefore don't have a realistic and credible assessment of how consumers and providers make decisions today.
By truly understanding customer behavior — their needs, goals and pain points — you can develop innovative solutions to meet those needs and create real value for your brand.
Using Insights to Build a Customer Engagement Strategy
In many cases, we have found that executives and marketer's understanding of their customer's behavior is not in line with what the research and data show. Basing your decisions and marketing dollars solely on assumptions is not only risky, but unwise. The cost of initial research far outweighs the potential loss of bad technology and marketing decisions. Imagine investing hundreds of thousands of dollars into building a new website or technology that falls flat with your customers. Many executives don't have to imagine this scenario — they have lived it.
The insights we gain from initial research and strategy sessions — along with ongoing testing and optimization — arms us with the knowledge we need to provide maximum ROI for our clients when it comes to executing the work.
---
2. Omnichannel Approach
Omnichannel, meaning "all" channels, is based entirely around your customer. It is achieved by creating a unified experience of your brand through all sales and marketing experiences customers have with your brand.
Many businesses use omnichannel interchangeably with "multi-channel", however, they are in fact very different approaches. A multi-channel digital marketing approach views channels as silos independent and separate from one another. Each channel in a multichannel strategy exists as a separate purchase opportunity rather than a holistic customer journey. While a multi-channel approach is better than no approach at all, we strongly believe that an omnichannel approach and unified customer journey is far superior.
A critical component for providing a great omnichannel experience of your brand is ensuring every touchpoint is personalized and provides value to your customers along their journey — whether in-store or online. This requires a deep understanding of your customer and their decision journey so that you can provide value at every turn and keep them engaged.
Get Ahead of Competition with Customer Engagement Services
As consumers shift more and more of their life online, brands have a unique opportunity to get ahead of their competition and meet this demand with the right messaging, targeting, content, touchpoints and customer experience.
A recent survey by Gartner indicated that between 12 and 21 percent of survey respondents switched to brands that sent them relevant messages or promotions in their preferred channel.
This new digital-first landscape has created an environment where those who don't invest wisely in a holistic and cohesive website, online brand experience and digital marketing strategy will inevitably lose.
---
3. Personalized Customer Journey
The most important factor in creating a strong website and digital marketing strategy is an emphasis on consumer engagement—the way people interact, learn and grow with your brand. Effective customer engagement strategy is rooted in delivering high-quality communication and value. The most successful businesses develop a high capacity for tracking what customers value and responding with new or adjusted offerings based on what they are asking for.
Putting Your Personas First
This is best achieved by creating open lines of communication with your customers and personalizing the customer journey.
According to a recent Emarketer analysis, as of last year, 70 percent of US retailers have been making customer personalization a priority as part of their engagement strategy.
At Blennd, we help our clients personalize the customer journey through interactive tools and functionalities. Some examples of personalized online experiences that we've developed include quizzes, course builders, customer portals, live chat, messenger bots, CRM integrations, and email automation.
---
4. Connecting Through Content
The best way to bring more people to your platforms is to consistently deliver meaningful content. Content that addresses customer needs through blogs, videos, and podcasts are also a great way to boost consumer engagement.
In fact, according to Hubspot, "companies spend 46 percent of their budget on content creation."
Incorporating Content into Your Customer Engagement Strategy
Good content creation, specifically video content has the power to drive traffic to your website and engage site visitors, which can result in sales. Evergreen content that addresses particular pain points for customers is a great way to draw attention and start a conversation with buyers. If you provide a customer with a solution to a problem without directly pushing a sale of your product, customers will find value in your brand and will be more likely to ultimately make the purchase.
For example, if you are selling sprinklers, creating a video about how to replace a sprinkler head will provide customers with the helpful information they are looking for — and when it comes time to buy new sprinklers, they will have added trust in your brand. Not to mention, this is also a great way to build lists of qualified leads to remarket to later.
---
Conclusion: Leveraging Customer Engagement Strategies
Customer engagement online is more important today than ever before. Companies that learn to adapt and design and execute effective customer-engagement strategies have a significant advantage above their competition.
Online interactions shape the way customers experience and ultimately feel about brands. With an abundance of choices, customers can easily comparison shop online, bounce around different websites and digital channels and are increasingly selective about which brands they share their lives with. While this ever-evolving digital landscape poses significant organizational challenges, it also presents an abundance of opportunities for businesses to gain significant ground.
Access Customer Engagement Services for Your Businesses
At Blennd, we uncover opportunities to engage customers online and address unmet customer needs to make businesses more innovative and relevant.
As a leading Denver web design agency, we see your business through the eyes of your consumers. Listening closely to what they are saying. Observing their behavior to uncover the motivations and needs that go unspoken and unmet. Solving problems before they even knew one existed.
That's the essence of our digital brand strategy approach, and it's where we find the greatest opportunities for our clients. We help reimagine and digitize end-to-end business processes and services to power remarkable customer experiences and drive consumer engagement online with strategic customer engagement services.
---
Contact us today to see how we can improve your customer's engagement online.