If you're a website owner or marketer, you should be very familiar with Google Analytics, a powerful tool that helps you understand your website's performance and user behavior. For years, Universal Analytics (UA) has been the go-to version of Google Analytics. However, as you have likely heard, the release of Google Analytics 4 (GA4) has shaken up the analytics game. If you are logging into GA4 for the first time, you may be lost and overwhelmed with the new experience and interface. In this article, we'll explore the differences between GA4 vs Universal Analytics and guide you on how to make the most of GA4 for your website.
What to know about GA4
Google Analytics 4 is Google's next-generation measurement solution, and it's replacing Universal Analytics. It's crucial to note that as of July 1, 2023, standard Universal Analytics properties will cease processing data. Therefore, we highly recommend promptly transitioning to using and understanding Google Analytics 4 (GA4) to ensure uninterrupted data tracking and analysis.
What is GA4?
Google Analytics 4, also known as GA4, is the latest iteration of Google's web analytics platform. It is designed to provide a more comprehensive understanding of user behavior across different devices and platforms. Unlike Universal Analytics, which focuses primarily on pageviews and sessions, GA4 emphasizes events and user interactions, making it more suitable for the modern digital landscape.
Watch the video below to see Krista Seiden from Google take you through an overview of the new Google Analytics 4 property:
What's the difference between GA4 vs Universal Analytics?
Comparing GA4 vs Universal Analytics data is like comparing apples and oranges. Google has completely flipped the way it measures data on it's head. Here are some key areas where GA4 differs from Universal Analytics.
1. Measurement Models
GA4 introduces a new measurement model that combines events, users, and their interactions. It shifts the focus from session-based tracking to event-based tracking, enabling you to analyze individual actions and their impact on user behavior.
2. GA4 vs. UA Metrics
While Universal Analytics relies on dimensions and metrics, GA4 introduces a more flexible and robust event-based data model. It allows you to define custom events and parameters tailored to your specific business needs, providing deeper insights into user interactions.
3. GA4 Event-Based Data
In GA4, events are at the core of tracking user interactions. With events, you can measure specific actions users take on your website or app, such as button clicks, video plays, and form submissions. This event-driven approach gives you a more granular view of user engagement and conversion.
4. No More Bounce Rate
In Universal Analytics, bounce rate is an important metric to measure the percentage of single-page sessions. However, in GA4, bounce rate is no longer a default metric. Instead, GA4 focuses on engagement metrics like engagement rate and engagement time, providing a more holistic understanding of user behavior.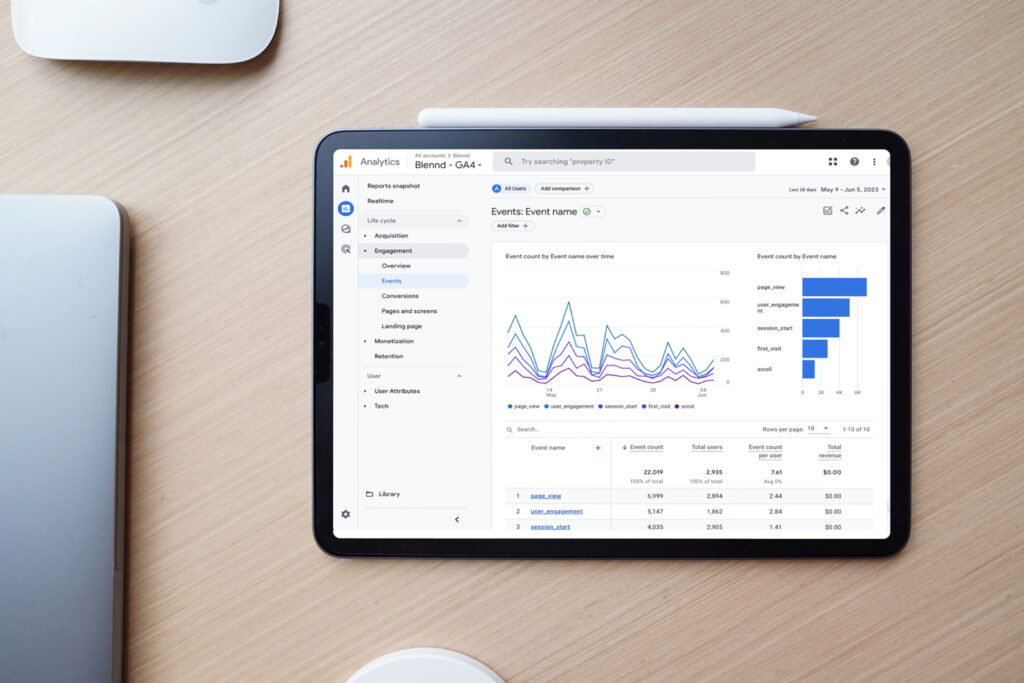 How to set up GA4
Setting up GA4 is relatively straightforward. If you haven't already created a GA4 account, Google has likely already created one for you. This new property will be based on the settings in your Universal Analytics property. If you have created a GA4 property and it's connected to a Universal Analytics property, Google will copy over any configurations (e.g., goals, audiences, etc.) from your Universal Analytics property that you have not marked as complete in your GA4 property. For more information on how to set up and configure GA4, you can reference Google's documentation on how to Make the switch to Google Analytics 4.
How to migrate UA to GA4
This article provided by Google maps Universal Analytics functionality to the corresponding Google Analytics 4 functionality. Once your GA4 property is created, you can use the Data Import feature to import historical data from your existing Universal Analytics property. Additionally, you will want to ensure that you update your website's tracking code to include both the UA and GA4 tags for a smooth transition.
How to check if GA4 is installed
To confirm whether GA4 is properly installed on your website, you can use the Google Tag Assistant extension for Chrome. It will verify if the GA4 tags are present and sending data to your GA4 property. Alternatively, you can navigate to the "Realtime" section in your GA4 account and check for live data to confirm the installation.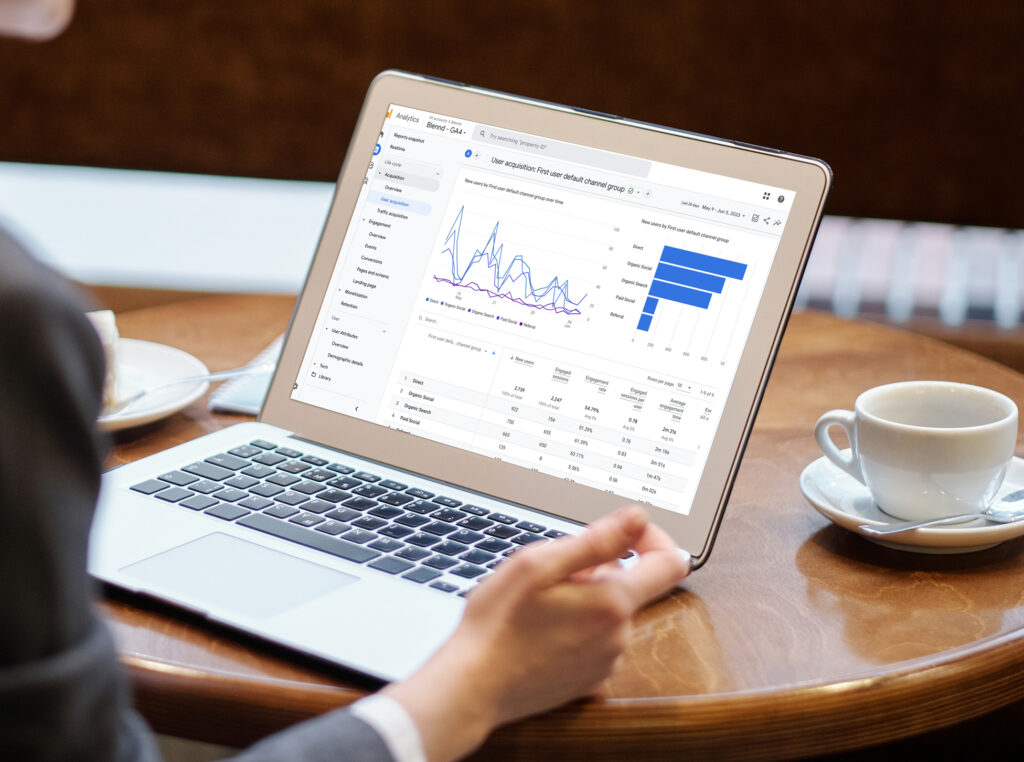 How to use GA4
Once GA4 is set up and installed, you can leverage its powerful features to gain valuable insights into your website's performance and user behavior. Here are some key steps to help you make the most of GA4:
1. Familiarize Yourself with the Interface
GA4 has a revamped interface compared to Universal Analytics. Take some time to explore the new layout and understand the different sections, reports, and options available to you.
2. Set Up Goals and Conversions
GA4 allows you to define goals and conversions based on specific user actions or events. For example, you can track form submissions, video views, or purchases as goals. You can monitor and optimize your website's performance effectively by setting up meaningful goals.
3. Utilize Enhanced Measurement
GA4 provides enhanced measurement capabilities that automatically track common events like pageviews, scroll depth, outbound clicks, and site search. By enabling this feature, you can gather more comprehensive data without manually implementing additional tracking codes.
4. Leverage User-Centric Analysis
GA4 focuses on user-centric analysis, allowing you to gain insights into individual user journeys across multiple devices and platforms. Explore the "User Explorer" report to understand how different users engage with your website and identify potential areas for improvement.
5. Utilize Analysis Hub
GA4 introduces the Analysis Hub, a powerful tool that provides advanced analysis options. You can create custom reports, conduct data exploration, and perform cohort analysis to understand user behavior patterns and make data-driven decisions.
6. Create Custom Reports
GA4 offers flexibility in creating custom reports tailored to your specific needs. Utilize the "Custom Reports" feature to analyze and visualize data based on your unique metrics and dimensions. This allows you to focus on the key performance indicators that matter most to your business.
7. Implement E-commerce Tracking
If you run an e-commerce website, GA4 provides enhanced e-commerce tracking capabilities. Configure your GA4 property to track product views, add to cart actions, purchases, and other relevant e-commerce events. This data will help you understand your customers' buying behavior and optimize your sales funnel.
8. Take Advantage of Looker Studio Integration
GA4 seamlessly integrates with Google Looker Studio, a powerful data visualization and reporting tool. Use Looker Studio to create visually appealing dashboards and reports that comprehensively overview your website's performance.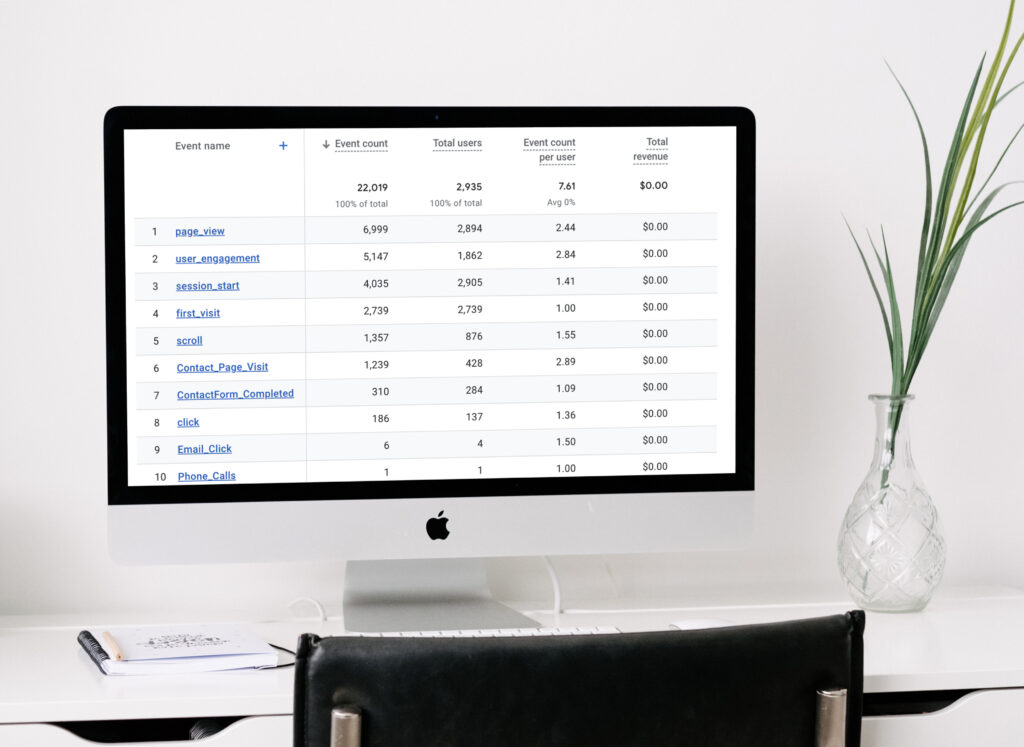 Conclusion: Making the leap to GA4 from Universal Analytics
In conclusion, the shift from Universal Analytics to GA4 represents an exciting opportunity for website owners and marketers to delve deeper into user behavior and gain valuable insights. By understanding the key differences between GA4 vs Universal Analytics, such as the measurement models, metrics, and event-based data, you can make an informed decision about migrating to GA4.
How Blennd can help with GA4, analytics, CRO and website optimization
At Blennd, we understand the importance of harnessing the power of analytics to optimize your website's performance. Our team of SEO, CRO and analytics experts are well-versed in the intricacies of GA4 and can help you navigate the migration process seamlessly. Whether you need assistance setting up GA4, creating custom reports, or leveraging user-centric analysis, our experts are here to guide you through every step.
Our expertise doesn't end with GA4. Blennd is your one-stop destination for all your SEO, CRO (Conversion Rate Optimization), and analytics needs. Our team is equipped with the latest knowledge and best practices to enhance your website's visibility, drive conversions, and make data-driven decisions to propel your business forward.
Don't miss out on the incredible opportunities GA4 brings to the table. Contact Blennd today and let us help you unlock the full potential of your website through our comprehensive SEO, CRO, and analytics services. Together, we can elevate your online presence and achieve remarkable results.