At Blennd, we take a strategy-first approach to all projects, which means collecting analytics and insights at the onset to set the stage for better outcomes. From quantitative research like Google Analytics 4 and conversion tracking, to qualitative insights like user testing, subject matter expert interviews and trend information, it is crucial to create data-driven websites to identify opportunities, adapt quickly to feedback, and drive business growth.
Why Create a Data-Driven Website?
In 2022, a static website acts as no more than a brochure, or a time capsule of the day it launched. With data-driven web development, there is infinite room to adapt your platforms to meet the dynamic needs of users and the ever-changing digital landscape. Whether you are testing calls to action, creating personalized experiences for your users, or adding new services offerings, analytics and user testing provides a clearer path for growth. Businesses that backup decisions with insights are much more likely to find success, but for many, finding the time, the expertise, and the tools becomes a major roadblock. According to Think with Google,
"More than a third of brand decision-makers struggle with effective use of customer data, measuring marketing ROI, and deriving actionable insights from data"
Building Better Outcomes and Business Growth
At Blennd, the data we capture is used to make informed business decisions for our clients, resulting in improved customer experiences and measurable results. By looking at how users behave on your platforms – and understanding what they want and need when they visit your site – we can create a blueprint for successful conversions. With our combined services, we take a holistic approach to customer journey optimization, highlighting what sets you apart, and paving a clear path toward completing a goal. According to Think with Google,
"Whether it's used to inform the next pivot for your business or to earn the trust of your customers, data can drive the iterative improvements businesses need to succeed"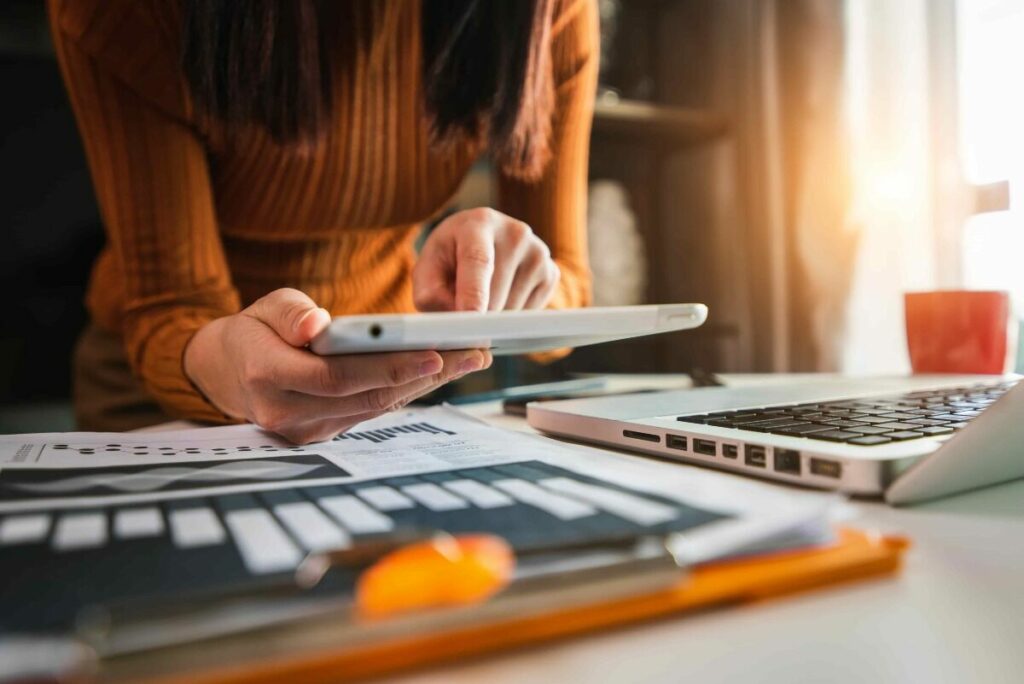 Elements of a Data-Driven Website
When we create data-driven websites, the goal is to create an ideal platform for businesses to serve their audience. It addresses any issues that currently hinder goal completion and provides tools to optimize and improve those processes for better results. See some of the most important elements of data-driven web development below.
---
Client Discovery
Before jumping into a new website build, we learn the current state of a brand from their people. Typically, these are the individuals that interact with the website the most – and they always have meaningful insights and hypotheses as to where issues lay. This gives the Blennd team a jumping off point to address those issues, which may be as simple as an outdated design, or as complex as a broken ordering system. The client discovery provides crucial qualitative information and lets us lay the groundwork for new features that will make the website work better for internal users and target audiences.
Audience and Demographics
When developing a design and branding strategy for a new website, you must understand your audience. It affects everything from the design, to customized features and technology, to the brand voice and content. A data-driven website taps into meaningful data about these target audiences to inform big decisions. What features are these targets drawn to at this moment, and how can we provide them and improve upon them with the latest technology and best experience? Most importantly, what do these people care about that most, and how can we draw them to the right information to get them on board?
At Blennd, our team addresses these by building comprehensive user personas, as well as user flow charts to show the paths that different audiences likely take after landing. This can vary greatly – especially if your business serves multiple industries or a wide-ranging audience. Ultimately, these paths strongly influence the site map and design.
User Experience Data
After the client discovery, we install a heat mapping and analytics tool on the current website. This provides insights on which areas of their platform users do — and do not — interact with. This can uncover pitfalls in the current user experience (for example, people can't find a contact page), and reveals where there may be a lot of interest on a site (for example, case studies or service pages). With that, user experience designers can create a clear path to goal completion – and ensure that the most-viewed pages convert.
Competitive Analysis
Competitive analysis falls into a few categories. When creating a new website, it's crucial to assess the status of a client's direct competition. What works with their websites, and where can we improve in our build? Competitive analysis also comes into play when building SEO (search engine optimization) content strategies. Specifically, identifying the keywords competitors rank for. With those insights, we can construct a comprehensive strategy that leverages our client's current organic keywords, new target keywords, and competitor's keywords to create great content that puts them ahead on search engine results pages (SERPS).
Conversion Tracking
What steps are your clients taking to convert, and how can that process be simplified or enhanced? One of the key components of effective UX is making conversion as easy as possible for target audiences. Whether that means pointing users to a sign up page, or to a free trial of the product – the call-to-action must be loud and clear. We measure conversion effectiveness at the onset of a project, and post-launch. Blennd's user testing processes also identify which items should be optimized over time.
Traffic Statistics and SEO
Effective SEO runs almost entirely on data and research. SEO professionals must conduct ongoing trend research to uncover what features search engines reward at any given time and use the latest strategies to optimize pages. The best SEO services also provide ongoing content updates, which means your pages, blogs, and beyond continue to improve over time and adjust to your current user's needs. Plus, with updated copy, search engines continually crawl your pages for new content to rank – ultimately increasing your authority and improving your brand's visibility in the digital landscape. See our SEO best practices and website copy best practices for specific tips to boost SEO and content quality.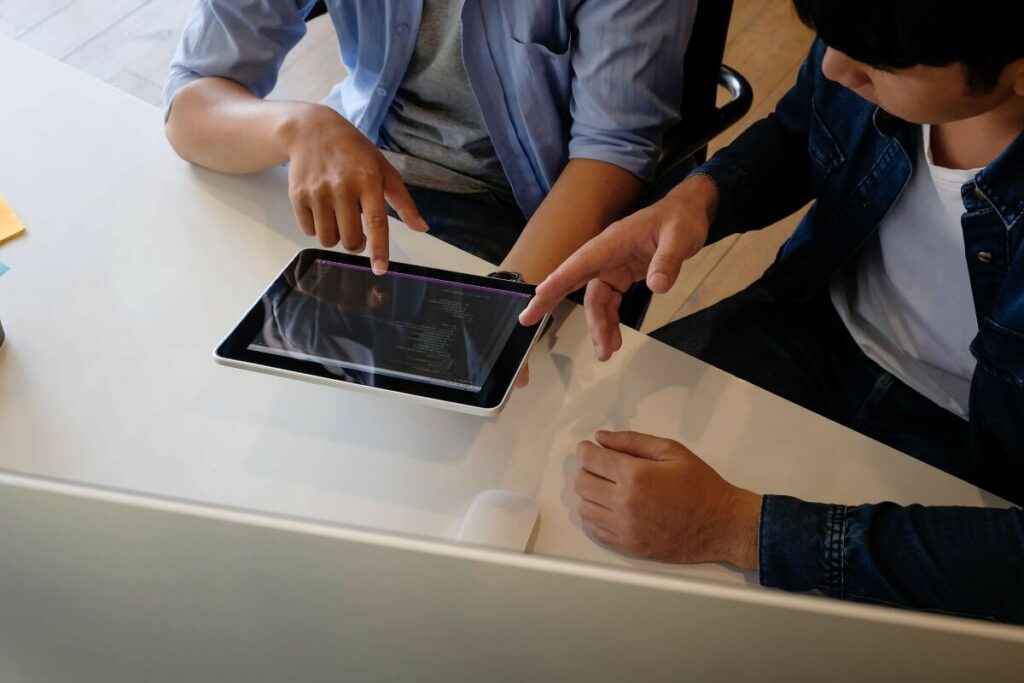 User Testing
Finally, even the best UX experts benefit from feedback from everyday users. User testing invites individuals in a target audience to use your design and accomplish tasks. Based on their performance and ease of use, designers and developers can make tweaks to a website experience and fix any bugs. Data-driven web development does not end right after launch. There are always items to improve upon based on user experiences, and the best path forward is to embrace agility and experimentation on all platforms to thrive. According to Think with Google,
"Successful businesses use cutting-edge measurement solutions to identify insights, adapt quickly, and drive growth. They harness data to drive business outcomes and agility."
Using the Right Measurement Tools
Businesses that not only have measurement tools but also use them correctly are more likely to succeed. For example, in addition to Universal Analytics, Blennd utilizes the latest Google Analytics 4 features to unlock additional insights on cross-device user journeys, and cross-domain tracking. This provides a wealth of important information for website launches and ongoing services with marketing and SEO. Plus, with those services, SEO and marketing teams provide additional monthly reporting through our visibility management tools, so clients remain up to date on performance metrics for any given goal, page, or keyword.
Let's Chat About Your Next Data-Driven Website Project
Creating a data-driven web development strategy is a massive task that your team should not have to handle alone. If you are ready to begin your brand's digital transformation, Contact the Blennd team today. We'll walk you through our process to create data driven websites that accomplish and exceed your business' goals.