/ Overview
Brand strategy and web design to support the tech expansion of a traditional recruiting firm.
GQR is a global talent acquisition and advisory firm specialized in matching uniquely talented individuals with the world's most innovative organizations. Over the last few years, GQR has been building AI-driven technology to help match job-seekers with employers. In doing so, they created numerous brand identities for each platform with no overarching strategy to create a holistic and cohesive brand experience. Blennd started by creating a brand hierarchy and communication strategy in addition to logo designs that tied all of the various platforms together. We then designed websites for each of the platforms in addition to supporting the UX / UI design within the platforms themselves.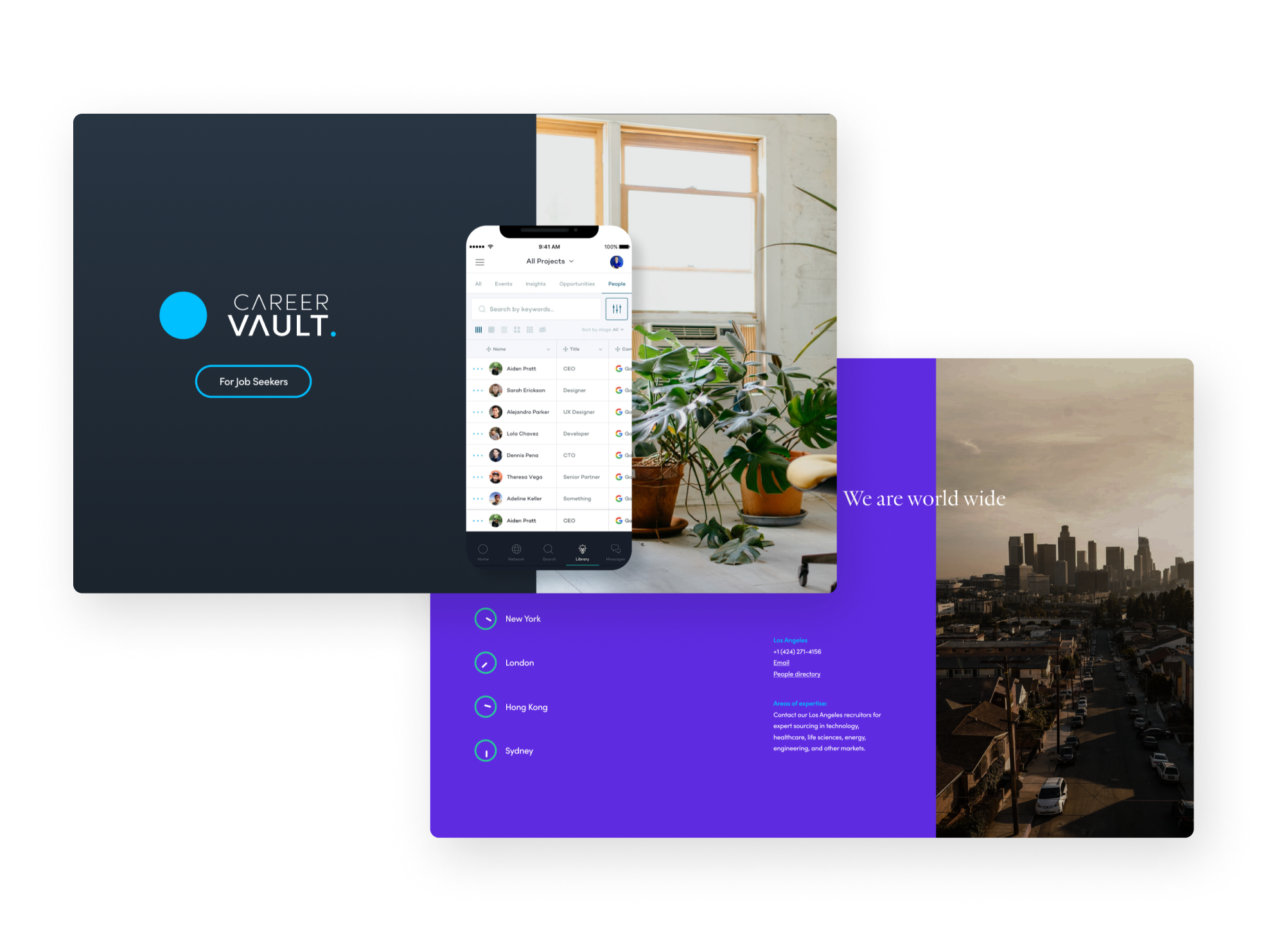 / Design
Reimagining the look of a well-established recruiting firm.
Blennd started by creating a new logo design for GQR that kept their established logo type intact while adding a new logo mark that represted the three pillars of their organization and the tech platforms they built around them. The new colors are bright and inviting to represent the innovative AI-based technology that the firm built to assist their customers. We then assisted with the UX and UI of the tech platforms themselves in addition to building the marketing websites that told the story of the platforms and drove users to sign up.