Maintain Your WordPress Website
Keep your platform humming with Blennd website maintenance packages.
Blennd's WordPress maintenance packages cover all the absolute, mandatory tasks to keep your website backed up, secure, up-to-date, and monitored 24/7. Your plan also includes a customized number of hours per month towards website updates and optimization requests. Gain peace of mind in knowing that your platform investment is protected. Sign up for your website support package consultation today.
---
The Importance of Regular WordPress Maintenance
To maintain a successful online presence, it's crucial to understand why regular WordPress maintenance is essential. Here are some key reasons:
Enhanced Security: Regular updates and security patches are vital to protect your website from potential vulnerabilities and security threats. Our WordPress maintenance packages include proactive security measures to safeguard your site and prevent unauthorized access.
Improved Performance: A well-maintained website performs better, providing a seamless user experience. We optimize your WordPress site's speed, responsiveness, and overall performance to ensure fast loading times and smooth navigation.
Continuous Updates: WordPress core, theme, and plugin updates are released regularly to introduce new features, fix bugs, and address security issues. Our maintenance packages cover these updates, ensuring your website remains up-to-date and compatible with the latest WordPress version.
Backup and Disaster Recovery: Website backups are essential to protect your data and quickly recover in case of any unforeseen events. Our maintenance packages include regular backups, ensuring your website can be restored easily if needed.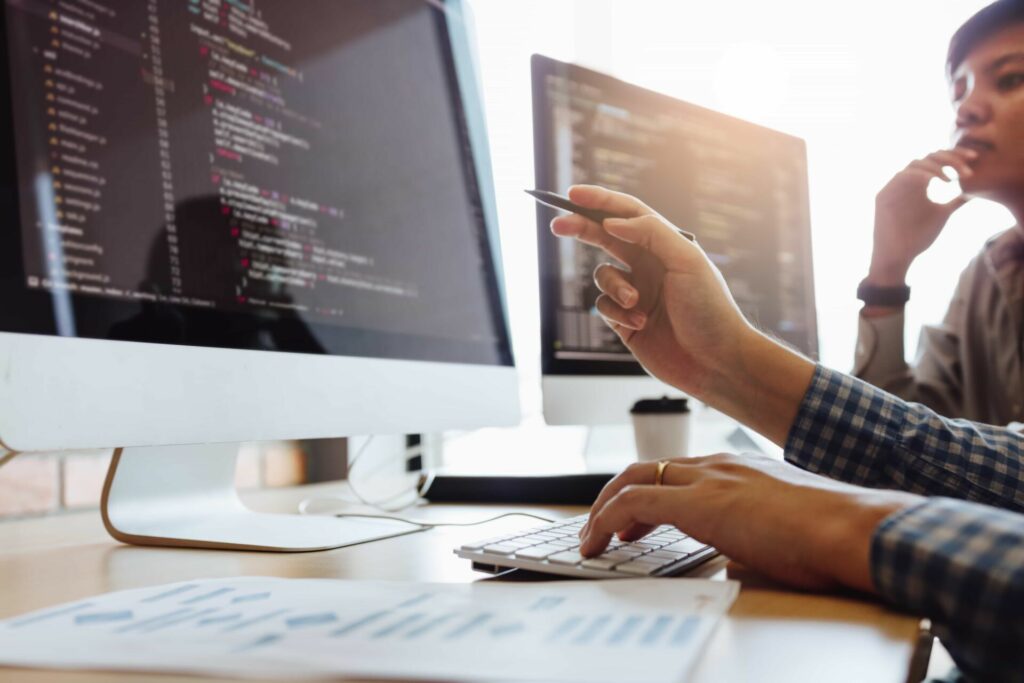 ---
Blennd's WordPress Maintenance Packages
At Blennd, we offer comprehensive WordPress maintenance packages designed to meet the specific needs of your website. Our packages include:
Security Monitoring and Scanning: We regularly scan your website for malware, vulnerabilities, and other security risks, providing proactive measures to keep your site secure.
Software Updates: We ensure that your WordPress core, themes, and plugins are regularly updated to the latest versions, ensuring compatibility and security.
Performance Optimization: We optimize your website's speed, performance, and user experience to deliver a seamless browsing experience to your visitors.
Backup and Restore: We implement regular backups of your website, allowing for quick restoration in case of any unexpected data loss or system failure.
Uptime Monitoring: We monitor your website's uptime and promptly address any downtime issues, ensuring your site is accessible to users at all times.
Expert Support: Our team of WordPress experts is available to answer your questions, provide guidance, and address any technical issues you may encounter.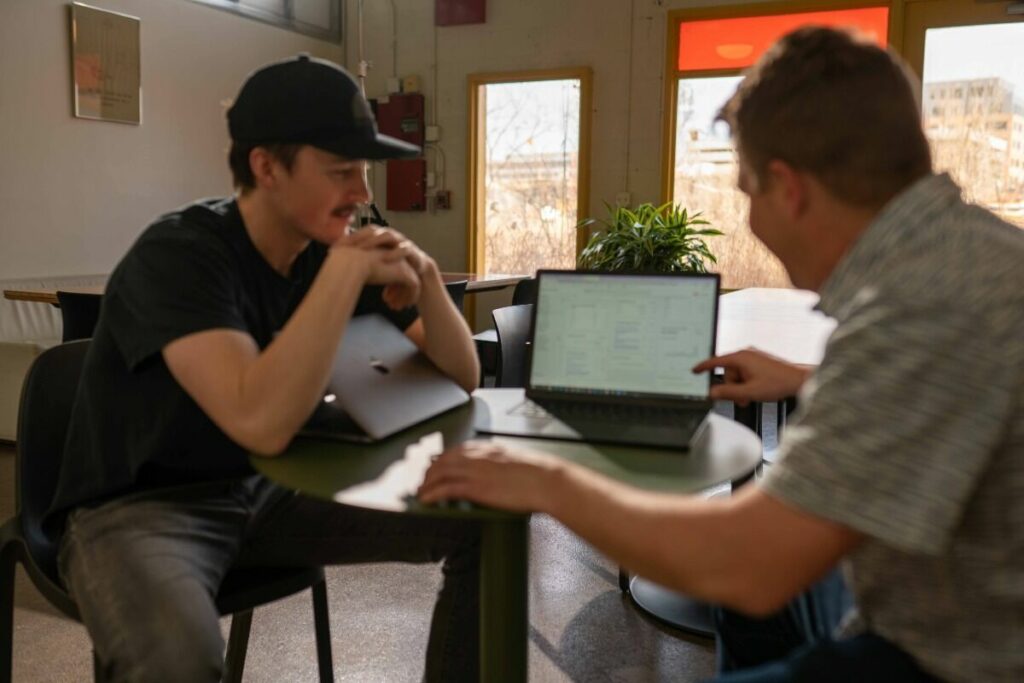 ---
Frequently Asked Questions
1. How Do I Get Started?
Contact Blennd to get a customized proposal (based off your theme, project needs, site age, etc.). Once your WordPress website maintenance package is determined, we can jump into services.
2. What Happens After I Sign Up?
Once you sign up for a website maintenance package, your onboarding process starts immediately. Here's what to expect:
| | |
| --- | --- |
| WELCOME EMAIL: | You will receive a welcome email with next steps. We will request the necessary information and credentials to access your site and add it to our client portal. |
| SCHEDULING: | Your initial site setup is completed after our first meeting and continues from that date onward based on the contract length and site need. |
| BACKUPS: | Blennd's backups occur daily on your site, ensuring no data is lost through the maintenance process. |
| ONGOING UPDATES & MAINTENANCE: | Your website will be added to our ongoing maintenance schedule. We have reminders set in place to ensure your site is consistently updated when it comes time. We'll start with server updates, followed by core WordPress updates, Theme and Plugin updates. |
| NOTIFICATIONS & ALERTS: | Every time an update is made to your site, you will get a notification of the work that was completed. |
3. What Information Do I Need to Provide?
After you have customized your WordPress maintenance plan with Blennd, we request that you fill out our Access & Resources Form so we can collect some details about your site. This helps us connect to your site to install our services offered (i.e., security monitoring, backups, and plugins). Our team keeps these credentials private and stored in a secure password management system. These details are never shared with anyone not associated with Blennd.
The Benefits of Blennd's WordPress Maintenance Packages
By choosing Blennd's WordPress maintenance packages, you can enjoy the following benefits:
Peace of Mind: With our comprehensive maintenance packages, you can focus on running your business while we handle the technical aspects of your website, giving you peace of mind.
Enhanced Security: Our proactive security measures, including regular scanning and monitoring, help protect your website from potential threats and vulnerabilities.
Improved Performance: Through optimization techniques, we enhance your website's speed, performance, and user experience, leading to higher visitor engagement and conversion rates.
Reliable Support: Our expert support team is available to assist you with any WordPress-related questions or issues, ensuring a smooth website management experience.
---
Learn More About Our Custom WordPress Website Maintenance Today
Ensuring the security, performance, and optimization of your WordPress website is crucial for a successful online presence. With Blennd's comprehensive WordPress maintenance packages, you can entrust these important tasks to our expert team, allowing you to focus on your core business activities.
By choosing Blennd's WordPress maintenance packages, you benefit from enhanced security measures, improved website performance, regular updates, reliable backups, and expert support. Our goal is to provide you with peace of mind while ensuring your website remains secure, optimized, and fully functional.
Take the proactive step to safeguard your WordPress website by contacting Blennd today. Our team of WordPress experts is ready to discuss your specific needs and tailor a maintenance package that suits your requirements. Don't leave the maintenance of your website to chance - trust Blennd to keep your WordPress site running smoothly and efficiently.
Contact Blennd today and inquire about our WordPress maintenance packages to secure and optimize your website. Ensure the long-term success of your online presence with the support of our expert team. Let us handle the technical aspects while you focus on growing your business.