Search Engine Optimization
Improve your search engine optimization (SEO) and increase website traffic with our Denver SEO expert consultants.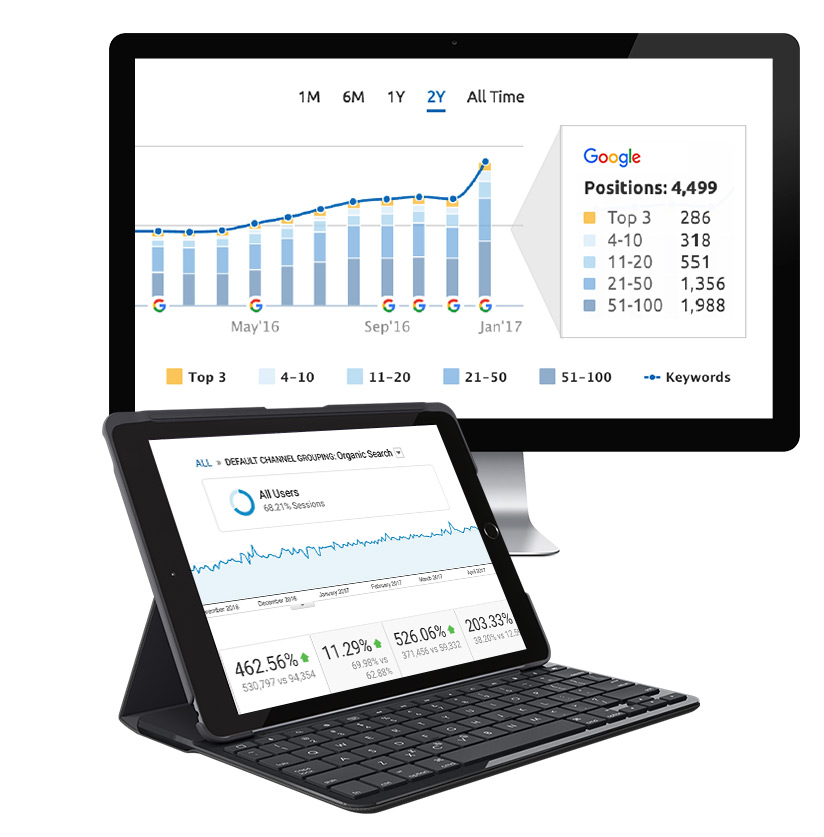 Industry-Leading Search Engine Optimization (SEO) strategies that improve keyword rankings and increase traffic.
Blennd provides Denver SEO expert consulting to enhance your online visibility. We were born by the desire to create beautiful, immersive and performance based responsive website designs with a solid foundation for SEO. Our Denver SEO company offers services that are among the best in the industry. A large part of the success of your website lies in its on page SEO strategies, which is why the team at Blennd leverages the latest trends to help your site rank higher in the search engine results pages (SERPs).
While many Denver SEO companies can talk the talk – you will quickly realize that they don't actually walk the walk. We provide our clients with top-notch Denver SEO consulting and content strategies at a fair price. We are dedicated to customer service, in-depth reporting and visible SEO optimizations. If you are looking for a trusted Denver SEO company to deliver real results and achieve maximum success, you'll want to work with the SEO expert consultants at Blennd.
Get Your Website Analyzed in Minutes with a FREE SEO Report
The all new FREE SEO report by Blennd offers powerful insights on how businesses can improve their search engine visibility. Our one-of-a-kind on-page SEO report includes target keyword rank analysis, backlink competitive analysis, on-page keyword analysis, page speed analysis, trust metrics, domain score analysis and more. It only takes 30 seconds to see your results in minutes.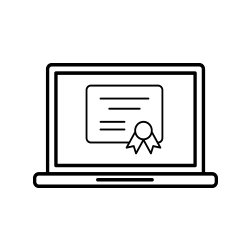 SITE AUDIT & STRATEGY
Our Denver search engine optimization services can identify your strengths and weaknesses when it comes to search engine visibility. We provide SEO analysis, audits and strategies – as well as the time-tested marketing tactics — to ensure you're getting more than just great traffic and rankings. You're also getting solid conversions and a positive ROI. The feedback our Denver SEO company provides can significantly increase page load times and the overall value of your site in the eyes of search engines.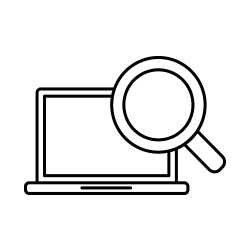 KEYWORD RESEARCH
Gain insight into the needs and interests of your target audience through with SEO keyword research. Our Denver, Colorado search engine optimization team will perform robust keyword analysis addressing trends in national, international and local markets alike. We'll identify specific keyword phrases that hold strong organic value and search engine results page (SERP) ranking potential. The end result is more organic traffic to your website.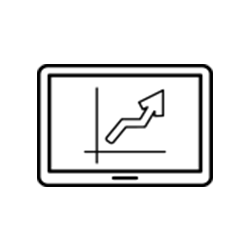 On-page optimizations
Our Denver search engine optimization team are experts when it comes to providing responsive web design services in accordance with best practices for boosting search visibility. We can combine high-ranking keyword phrases with your products and services to enhance content visibility for existing and new pages. We'll use natural language to integrate target keywords into your pages to improve their ranking position on SERPs.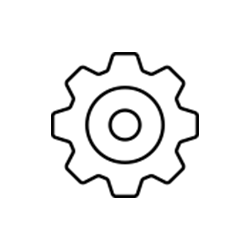 technical seo
Our team of Web developers stays up-to-date on the latest digital marketing trends, strategies and news in national, international and Denver Search Engine Optimization. We closely follow Google's frequent changes to its ranking algorithms to make sure your business doesn't lose its position when Google makes a change. We regularly communicate news to our clients regarding Google's algorithm updates and other external factors which may affect your organic SERP positions.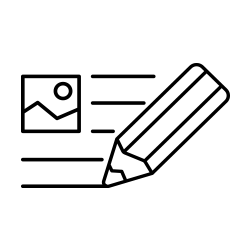 content creation & Blogging
Google and Bing reward fresh content and a regularly updated website. This is why regular, search-driven blogging and content updates are crucial parts of an effective SEO strategy. Our Denver search engine optimization team leverages high-quality content writing and optimization to enhance the organic search value of your website. We create content and copy for pages, products and blogs which are structurally-optimized for search success. If you don't already have one, our Denver web design team can create a SEO-ready blog where you can publish regular content.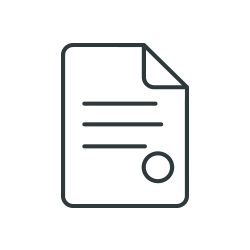 Reporting
Our Denver search engine optimization company leverages powerful analytics and keyword position tracking to convert complex data into easily-digestible reports. You'll gain valuable insight into exactly how our SEO strategies are improving your website's ranking in SERPs for specific target keywords. Our SEO reports highlight trends in organic traffic, keyword performance, user demographics as well as the overall SEO status of your website.
We are Denver SEO Experts.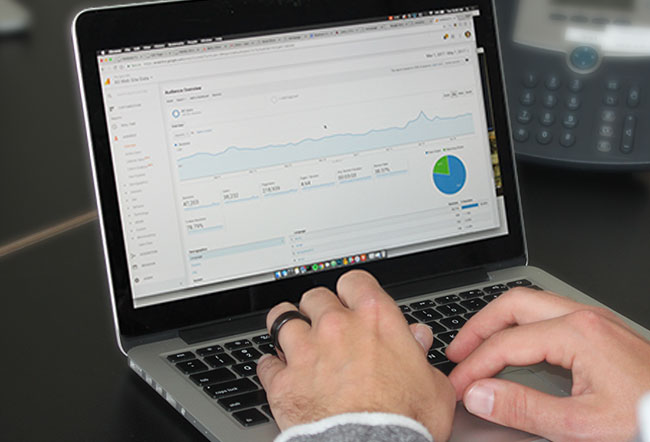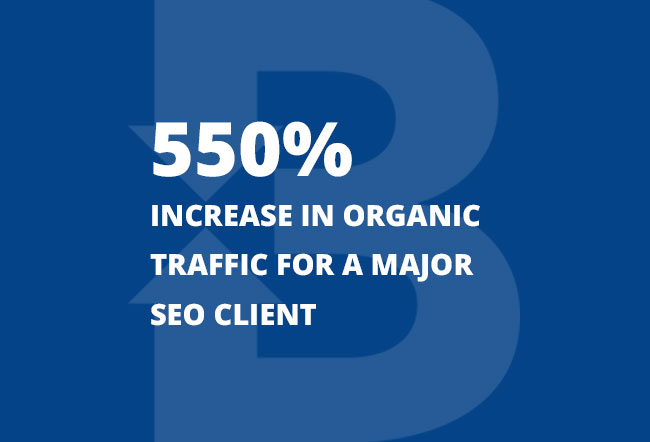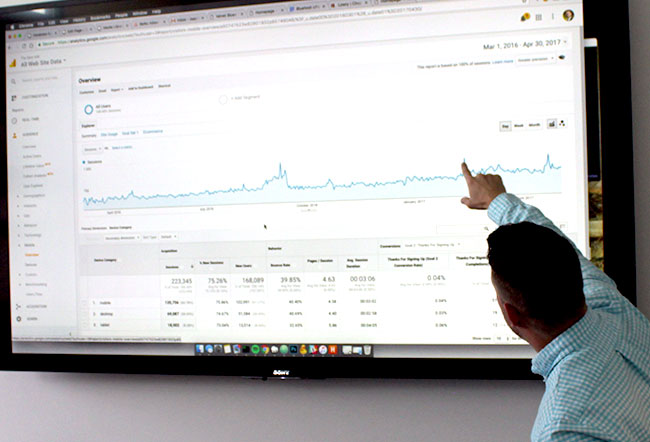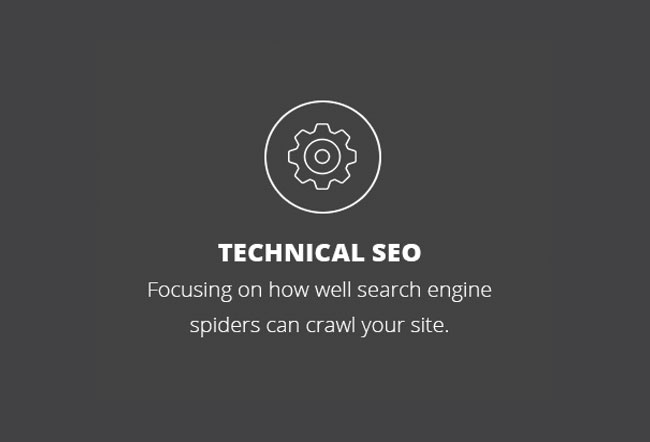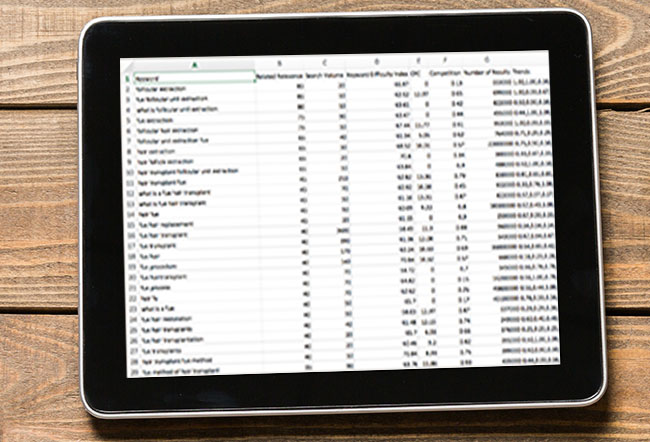 Get Started.
Have a question or want to chat about your project? There's no better time to get started than now and there's no better agency to work with than Blennd. Fill out the form or email us at hello@blennd.com and we'll get right back to you.