/ Overview
Brand strategy, user experience and website design for a full-service IT company.
INVITE Networks is an IT company that offers a myriad of services from managed IT to enterprise solutions. Blennd started with an in-depth discovery to help our team fully understand INVITE's robust service offerings and craft a user experience that allowed users to easily find the content that they were looking for. We also undertook a full re-brand of their design system to craft a colorful look and feel that helped INVITE stand out among the busy landscape of IT company websites. The result was a user-friendly experience and modern IT website design that focused on converteing site visitors into leads.
/ Design System
A colorful design system to help an IT website design stand out from the compeitition.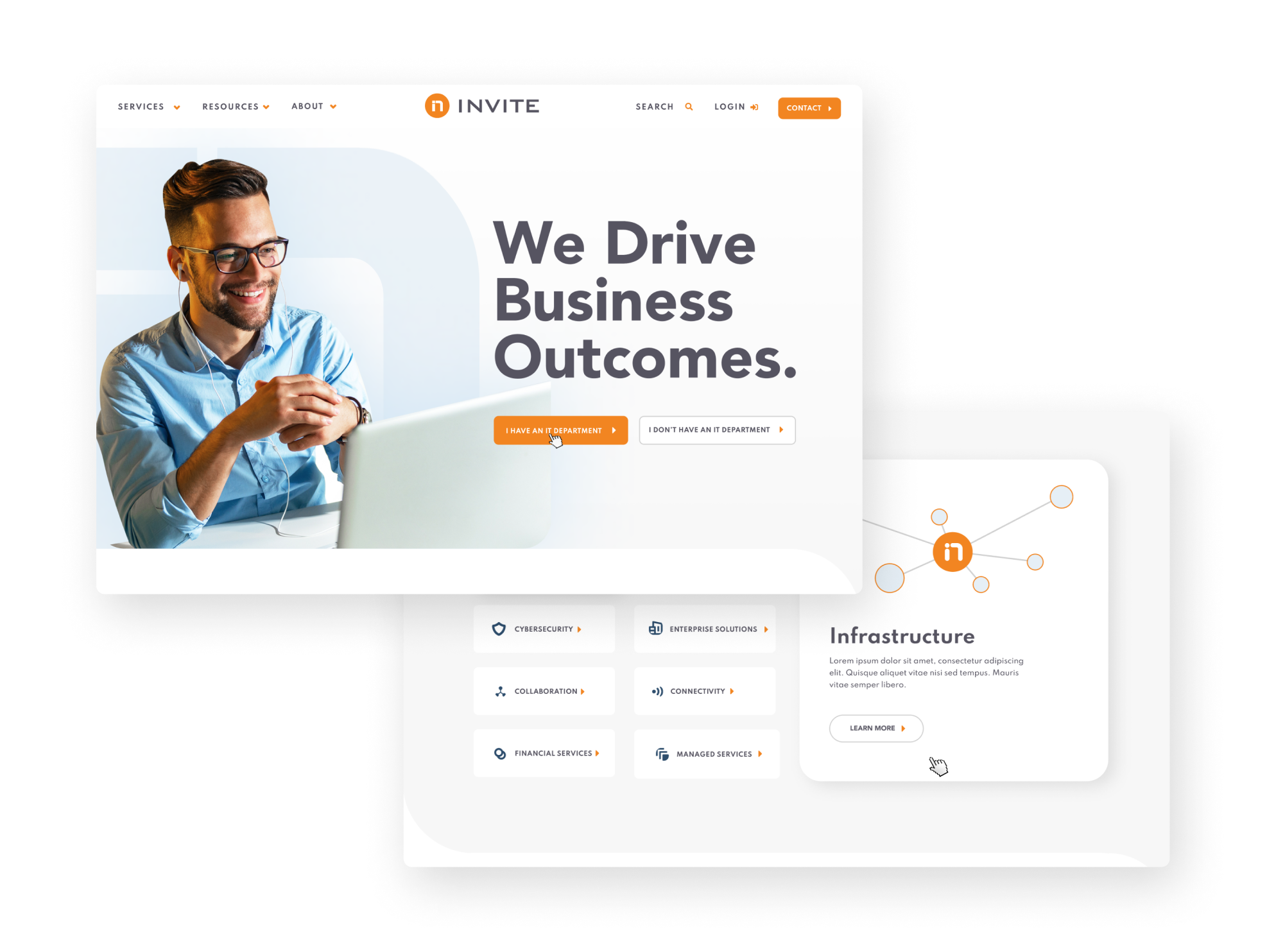 / Design
A simplistic, modern and approachable IT website design.
Our team of UX strategists and designers planned a design approach that funneled users into the target groups that INVITE designated as their core audience. Once they land on the site, visitors are immediately given the option to identify if they have an IT department or not. This leads users to a more personalized experience and selection of service offerings that align with their specific business needs. We used approachable photography, curved design elements and the companies logo mark throughout the site to create a memorable IT website design that helped INVITE stand out from their competition.