/ Overview
A new design system, user experience and website design for an educational language service provider.
Diplomatic Language Services (DLS) has a rich 30 year history of providing language and cultural training services for 85+ languages to the federal government, military, and the private sector. While DLS leads the industry in expert, quality-focused, language services, their website and digital presence was dated and didn't represent their brand and communication strategy. In addition, they were starting to build a robust custom salesforce dashboard, but they lacked a uniform design system and their developers had no guidance on everything from user experience to button and font styles.
Blennd started with in-depth discovery and research sessions with key stakeholders at DLS to uncover insights into their services, differentiators and business goals. We quickly identified the need to build a consistent, modern and scalable design system that the DLS team could use not only on their website, but other digital platforms such as their salesforce dashboards for their insturctors and students. Once we built the design system, we were able to quickly pivot to their website design and craft a user experience that was focused on showcasing their breadth of services and converting potential site visitors into new customers.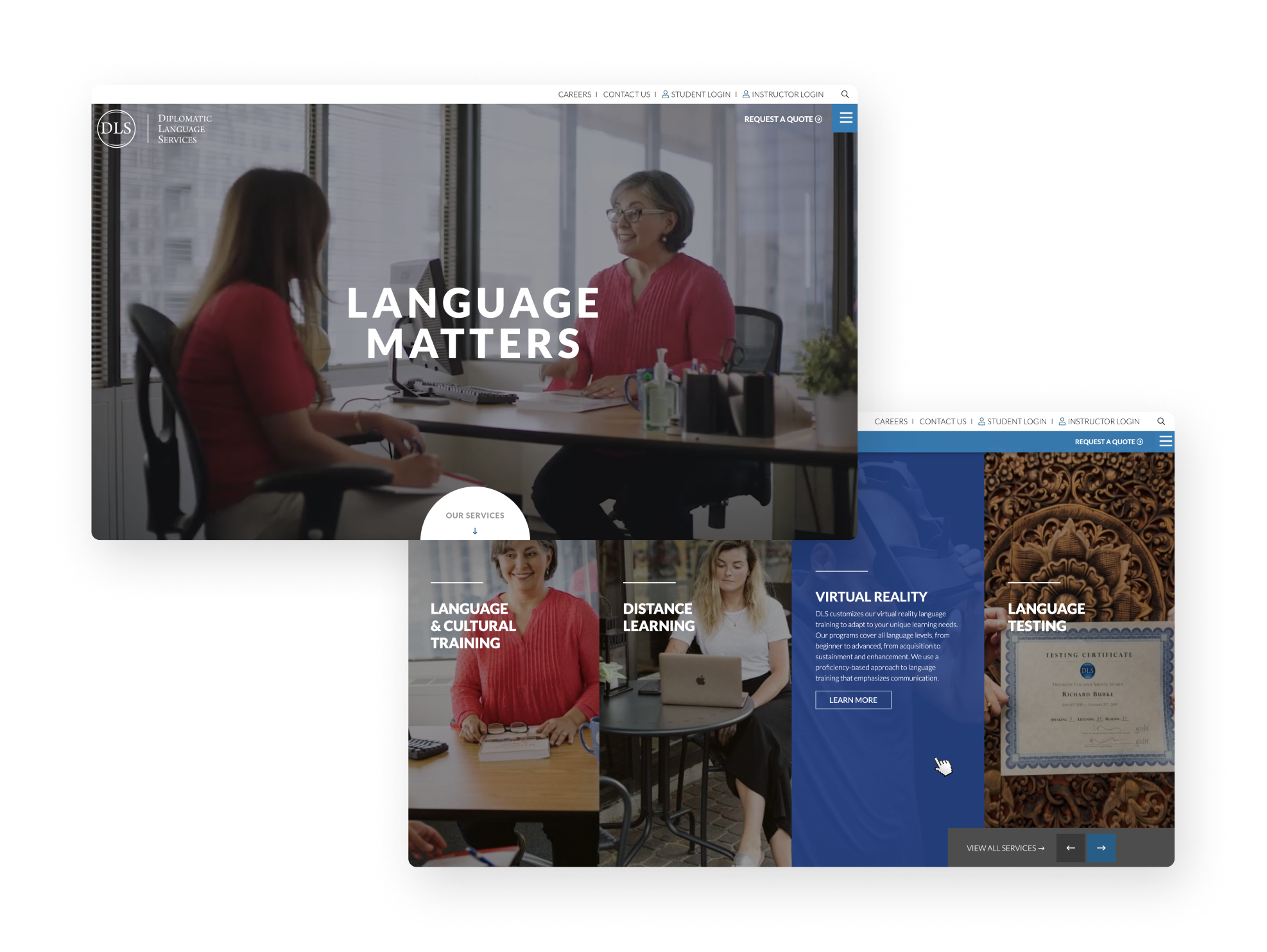 / Design
Showcasing the importance of language through design.
At Blennd, we're big believers in cultural exploration. We pride ourselves on building experiences that provoke dialogue and bring people of all walks of life together. Our design strategy for DLS focused on their ability to bring people of all walks of life together, unite communities and bridge the gap between the online and physical experiences of their curriculum. The educational website design is a homage to the real people who make up DLS's vibrant community, using their words and imagery as a foundation for our design and sprinkling in subtle interactions along the way to make the experience feel as connected as possible.