Western Colorado University Partners with Blennd
We are excited to announce that we have kicked-off a new project partnership with Western Colorado University.  Within the scope of the project are a complete website re-design and digital marketing services, which includes an audit of the current website, content calendar development, persona research, user flow diagrams, new site architecture, content writing, and photo and video shoots. Once we kicked off the project, our team suggested that brand strategy be added to the scope in order to truly maximize the positive impact of the project, meet the client's goals, and exceed expectations. Our goal ultimate goal is to professionalize and modernize the public-facing image of Western Colorado University while staying true to its distinguished history and unique identity.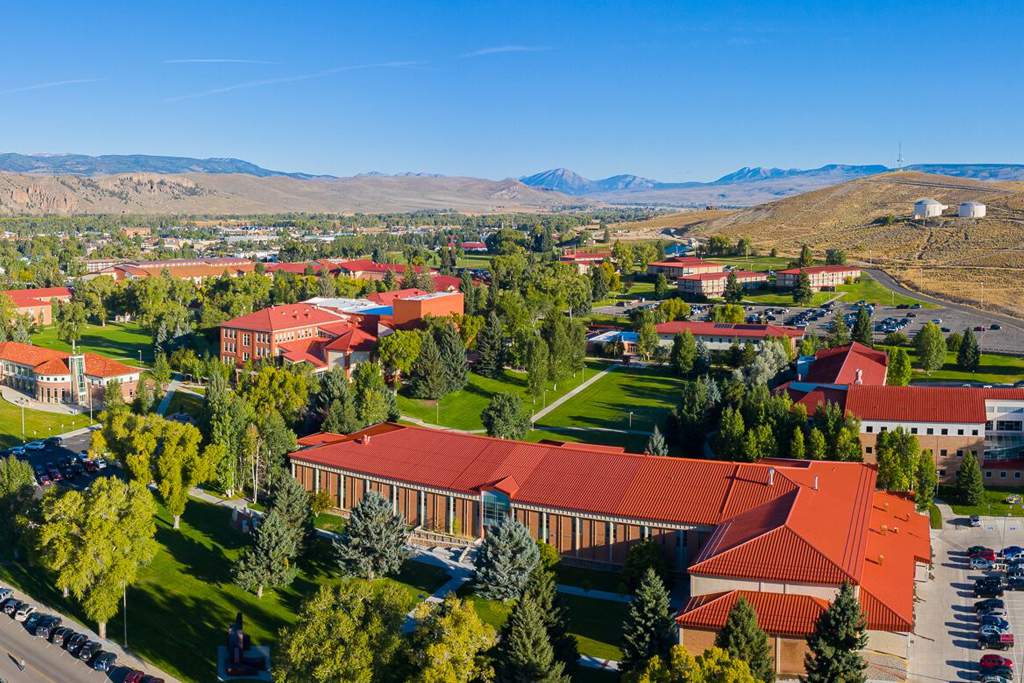 Background of Western Colorado University
To convey the complexity, size, and scope of the project, here's a little background about the client. Western Colorado University, founded in 1901, is a four-year public university, nestled in Gunnison--the heart of the Rocky Mountains. The student body consists of approximately 2,600 undergraduate students and offers over 100 undergraduate programs. Boasting a small student-faculty ratio--19:1--and professors with the highest degree of education possible in their field, Western Colorado University has many of the qualities of a private school with a public school price tag. Additionally, in September 2018, Western announced the development of the Paul M. Rady School of Computer Science & Engineering, made possible through an $80 million gift and a new partnership with the University of Colorado Boulder College of Engineering & Applied Science.

Our Strategy
After gaining the necessary background information and making a series of trips to the campus in Gunnison, our team went to work devising a comprehensive strategy to suit the magnitude of the project. At Blennd, we believe that projects of this size and nature should always start with our team's first-hand immersion in the brand, the stakeholders, and in this case, the campus. Our process also included consulting the relevant stakeholders at Western Colorado University to ensure that the project was executed in a way that was collaborative and inclusive.
Brand Style Guide
To inform the rest of the project, we created a refreshed version of Western Colorado University's brand style guide. This included reimagining the brand "voice," to inform the tone of future content and ensure consistency when promoting Western. We also created a series of brand pillars, which helps differentiate Western Colorado University's brand from other universities and resonate with defined target audiences. To ensure that we had identified the correct target audiences, we conducted "persona" research and created attributes and goals for each of the five identified "personas."
After a comprehensive brand audit, we moved onto creating visual style standards for photography and video to ensure consistency and standardization. During our three visits to the Western Colorado University Campus, we took photos and shot videos covering student orientation, the beautiful seasonal changes of Gunnison, and homecoming weekend.
Website Audit
During the website audit of Western Colorado University's original site, we realized there were over 3,000 pages of content. A site of this size with this much content, poses unique challenges in terms of content migration and site organization. To simplify and condense the site, our team collaborated with Western Colorado University's staff to decide which pages were necessary to keep and then formulated a strategy for managing the 301 redirect process.  
Design & Development
Using the information, we collected from the sitemap audit, industry best practices, and feedback from Western's team, our expert team worked tirelessly to assemble an outstanding series of web design templates for each type of page. Not only are the page designs cutting-edge from a user experience perspective, but they brilliantly demonstrate the unique qualities that set Western Colorado University apart from the rest. In addition, the site architecture was built to meet requirements around operations, maintenance, support, and safety.
Content Strategy
Using the core concepts of the new brand style guide, our content writers carefully crafted unique copy for each page of the site. Ultimately, the goal for this portion of the project was to ensure that copy was accurate, enticing, succinct, and accessible. Our copywriting team acknowledged that the quality of the content needed to make Western Colorado University stand out against its competition and speak to its targeted audiences. In addition, we created a three phase content calendar that organized content for all 3,000+ site pages.

Our Progress
In many ways, working on a project of this scale and magnitude posed new, unique challenges for our team. Fortunately, due to our strategic vision and the expertise of our team, we've been able to execute each phase of this project with the same quality and caliber that our clients have grown to know and expect from us. Even better, we've been able to use this experience to master our processes and strategy for future projects of this size and scope.
Rising to the Challenge
The new Western Colorado University site is due to launch later this year. Despite a tight timeline for such a large project with multiple phases, our team is confident that we will be able to meet this deadline. This attests to our ability to work quickly, confidently, and strategically to accomplish large projects and meet tight deadlines. No matter what the size or scope of your project, our team at Blennd is happy to discuss how we can help elevate your brand and improve the digital presence of your company.
Let Blennd Handle Your Website Project
Contact Blennd to begin working with our team today!