/ Overview
Crafting an engaging eCommerce website for Mythology Distillery
Mythology Distillery, a Colorado-based liquor distillery known for its unique whiskey blends, handcrafted gin, and a distinctive Colorado lifestyle brand image, partnered with Blennd to create a new strategic approach for their brand's online presence. The project encompassed a comprehensive website design and development effort to better capture their brand's essence, engage their audience more effectively, and increase direct-to-consumer (DTC) sales.
Visit Website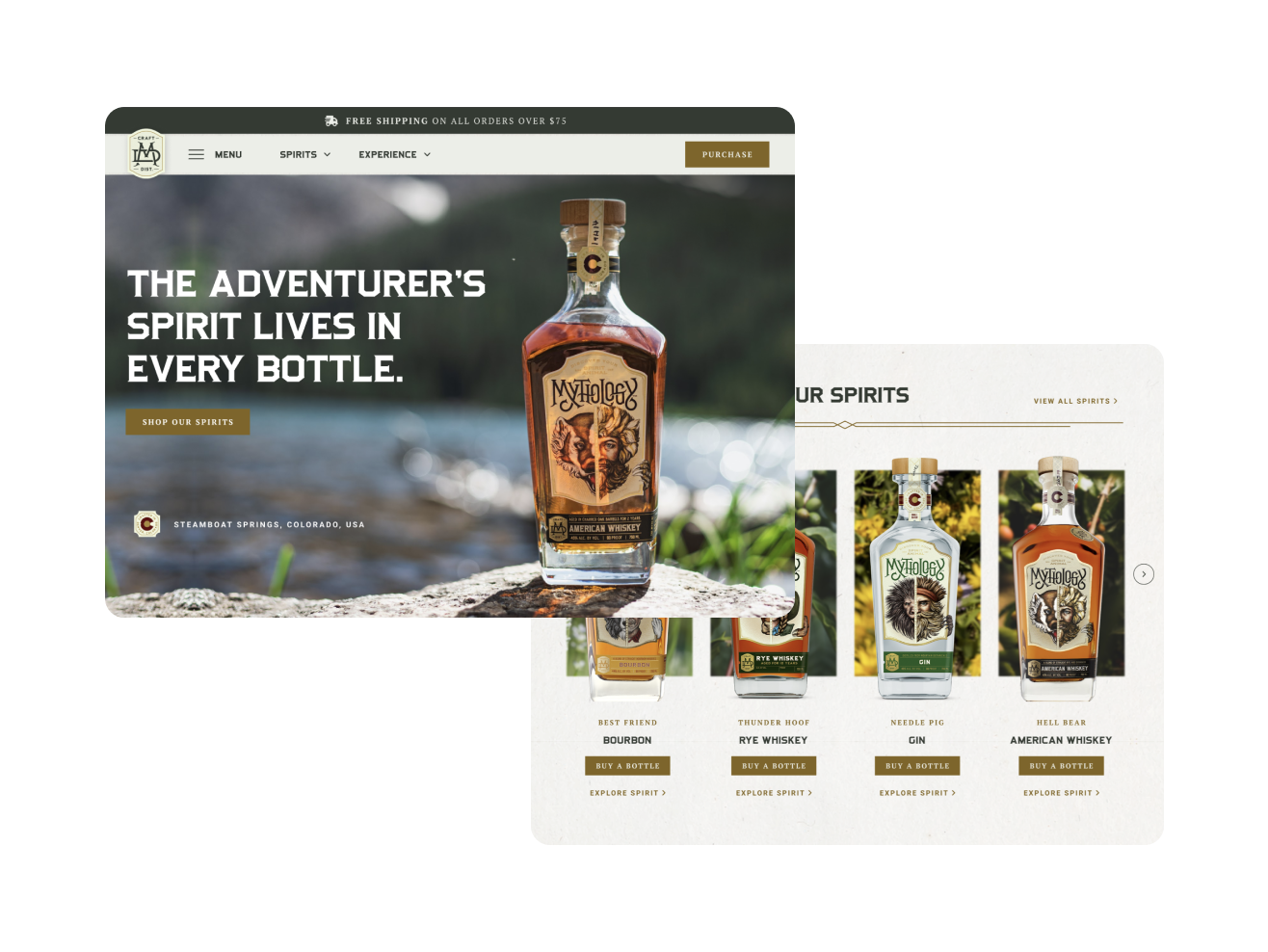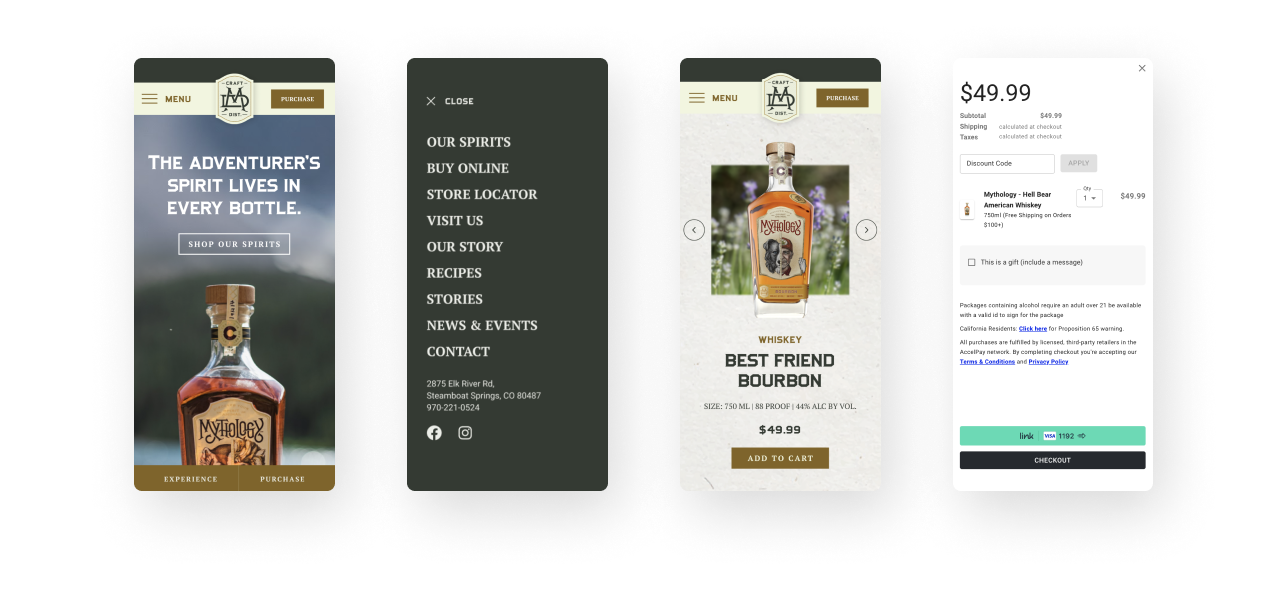 / AccelPay Integration
Streamlining the Checkout Process for Mythology Distillery's Customers
In a strategic move to enhance the eCommerce experience, Mythology Distillery's website was re-engineered to integrate seamlessly with AccelPay, a prominent payment processing platform. This critical decision focused on creating an effortless, secure, and speedy checkout process – a cornerstone of successful online retail. The development team meticulously designed an intuitive interface that reduces friction in the transaction process, promoting user confidence and boosting the appeal of the buying journey. By integrating AccelPay ubiquitously across the site, the path to purchase is always straightforward, reinforcing the brand's commitment to a seamless customer experience and bolstering its Direct-to-Consumer sales efforts.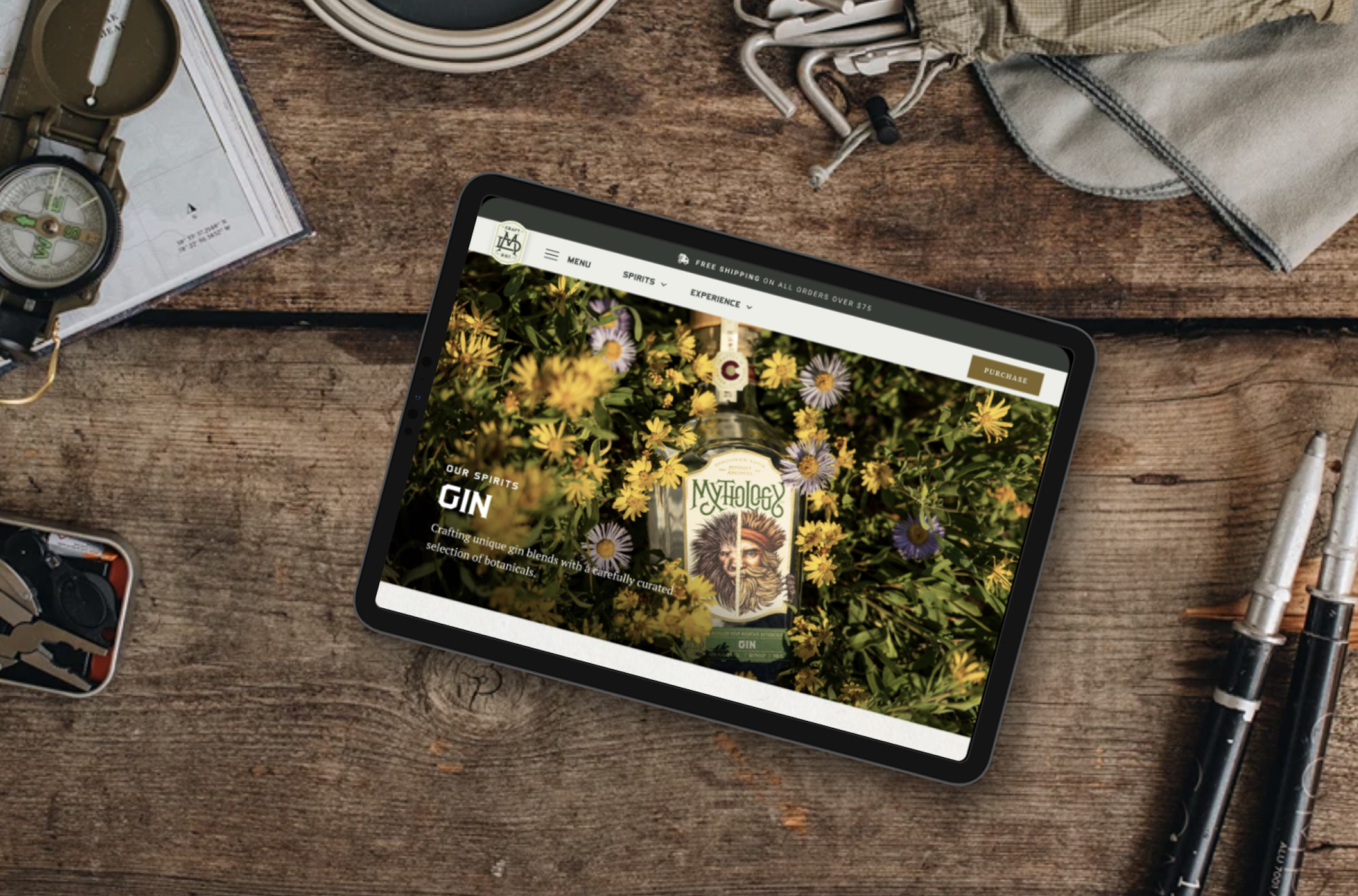 / Strategy
A Roadmap to Enhanced Consumer Engagement: The Strategic Blueprint for Mythology Distillery
Blennd worked closely with Mythology Distillery to build a strategy centered on showcasing the brand's unique offerings and values, focusing on their new Steamboat campus, and promoting their craft whiskeys and gins. Key goals were to increase brand awareness, optimize online sales, educate customers with cocktail recipes, and share information about their new Colorado destination.
/ Design
Designing for Impact: An eCommerce-focused Experience for Mythology Distillery
The website was designed to improve user experience and promote DTC sales, featuring product information, cocktail recipes, brand story, distributor network, and marketing materials. Essential features included an interactive 'Where to Find Us' map, cocktail recipe generator, and awards sections. A 'Spirit Animal Quiz' was integrated to engage visitors and grow the email database.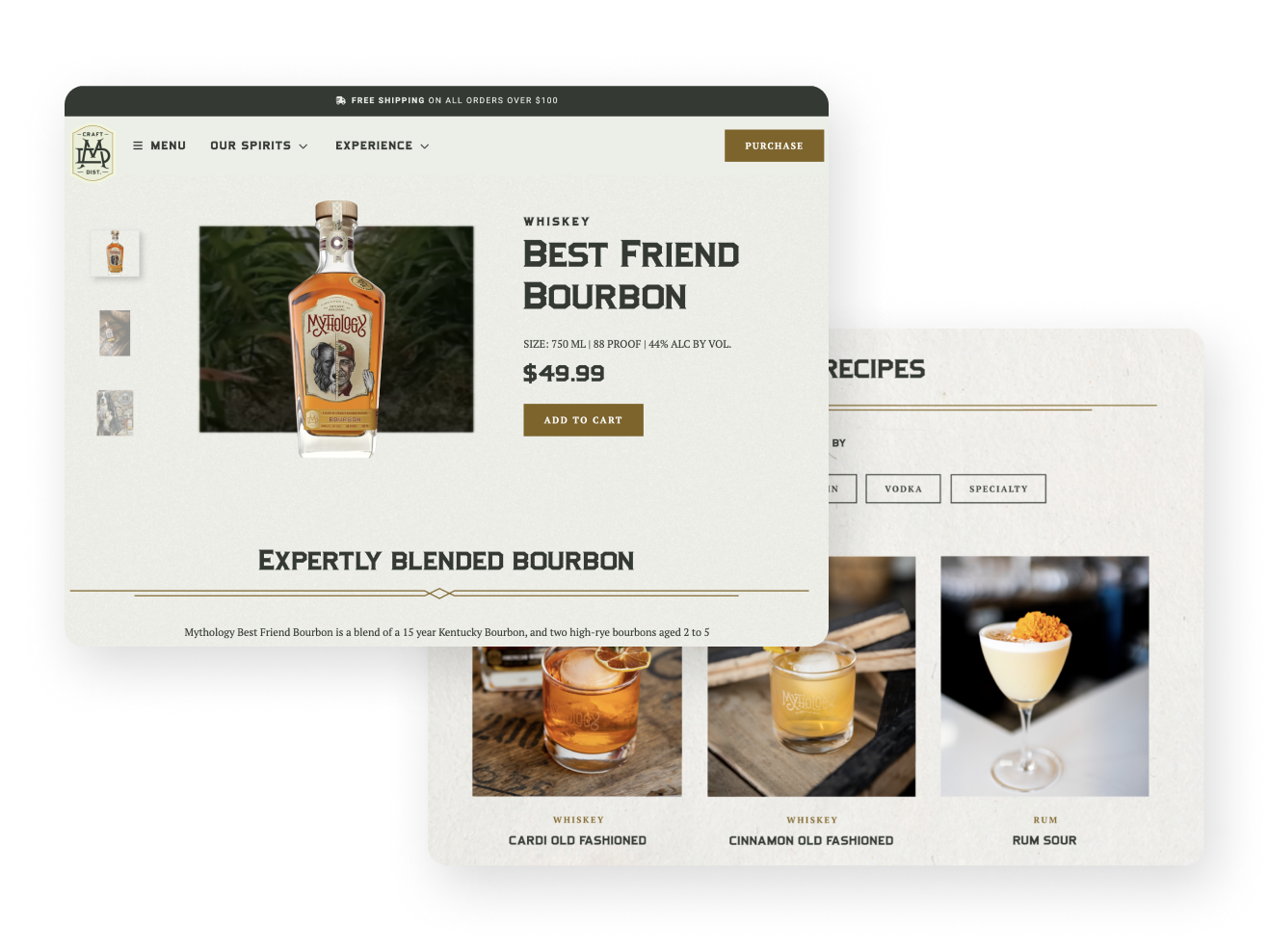 / Development
Turning Vision into Reality: The Development of Mythology Distillery's Enhanced eCommerce Platform
In the website development phase for Mythology Distillery, a key priority was ensuring seamless integration with AccelPay, a leading payment processing platform. This emphasis was driven by the goal to provide an efficient, secure, and user-friendly checkout experience, which is critical in a successful eCommerce platform. The development team, therefore, invested significant effort in creating an intuitive interface that minimizes transaction friction. The end result was an uncomplicated checkout process, instilling confidence in consumers and reinforcing their connection with the brand.
Parallelly, the website's architecture was refocused to bolster Direct-to-Consumer (DTC) sales, aligning with Mythology Distillery's strategic business objectives. The redesign aimed to streamline the buyer's journey, guiding customers seamlessly from product discovery to final purchase. This involved crafting concise product descriptions, implementing easily navigable product categories, and designing compelling calls to action. Moreover, the omnipresence of AccelPay throughout the site ensured an ever-accessible, straightforward pathway to purchase. This strategy not only boosted DTC sales but also fostered a cohesive, integrated shopping experience across the website, enhancing the connection between Mythology Distillery and its customers.