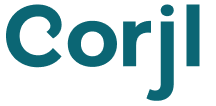 / Overview
Human-focused SaaS web design empowering creators to grow their businesses.
Project Overview
Corjl is a software that empowers designers to sell customizable products through online marketplaces. Customers can simply purchase through their store, click their Corjl link, and personalize their item on an intuitive platform. In 2022, Corjl announced the latest iteration of their product, Corjl 2.0. This new technology enables not only designers, but also asset creators, fulfillment partners, and small businesses to sell their products seamlessly online without time-consuming back-and-forth with customers.
With the launch of their new software, Corjl's website no longer represented the brand and capabilities of their new technology. Blennd kicked off the project with an in-depth strategy and research phase to uncover the important features to their customers, build a communication strategy and re-imagine a modern design system. This allowed our team to seamlessly move into website design and development with a clear set of goals and objectives in mind.
/ Design
Creatively showcasing features of the technology built for artists and creators.
The Corjl SaaS website design was strategically planned to appeal to artists and creators. Our UX and web design team used a combination of artistic design elements and colors to engage with Corjl's creative audience. We also integrated thoughtful animations to showcase features of the SaaS platform. One of the major goals of this modern website design was to funnel traffic to relevant areas of the site. The Corjl website is focused on marketing to creative entrepreneurs, however, they were getting a lot of traffic from their customers end-users. Blennd crafted an intuative web design and user experience that allows each different user persona to access the right areas of the platform and website.