Overview
The tech world is complicated, flooded with a dizzying number of custom solutions and integrations. While TrackVia is not the biggest name in low-code app platforms, the company maintains a human touch and innovative technology that delivers results for businesses of all sizes. They came to us because their website was outdated and had grown to a point where the amount of information presented overwhelmed users. We figured out how to communicate a complex message in a simple way with a personal touch. The result was a modern, professional, and interactive website that significantly improved lead flow and better represented the quality of technology and services they provide.
The Challenge
TrackVia's website and online presence was outdated and did not represent their cutting edge brand and technology.
TrackVia had forged a sterling reputation in low-code apps, bringing life to big ideas and significantly improving workflow for major brands. The company had carved out its niche in the industry, specializing in creating easy to build and launch apps across a range of channels. Their apps were getting results for their clients, but they knew it could be so much better with an improved online presence that represented their cutting edge services. Despite their obvious talents, the website wasn't generating leads. This was costing TrackVia a lot of business, and their longevity in such a competitive industry in the digital age depended on finding a solution. That's where Blennd came in.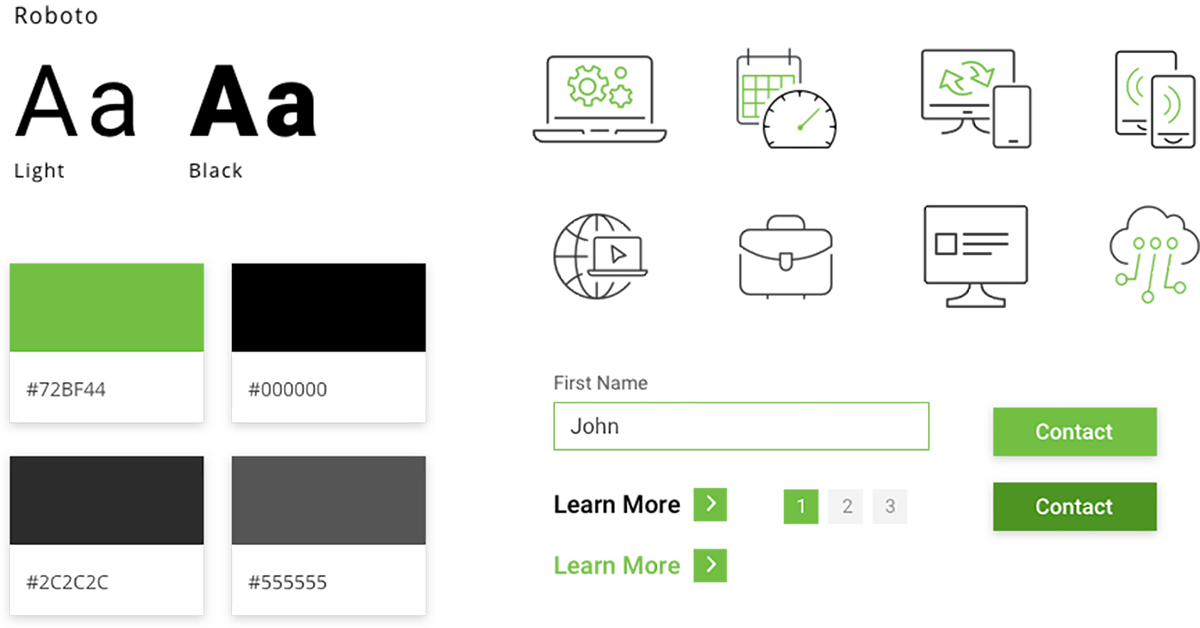 The Solution
We created a modern, cutting-edge website that focused on TrackVia's success stories—significantly improving user experience and conversions.
Tons of companies can build apps. TrackVia would need to differentiate to maximize their potential, and that meant Blennd needed to focus on what TrackVia brought to the table outside of their technical skills. Luckily, our team had a solid strategy in place, so we hit the ground running. Rather than just focusing on the app technology like all of their competitors, we made TrackVia stand out by showcasing success stories of businesses who used TrackVia to improve their processes and workflows. This helped us form a strong partnership with TrackVia that was destined to produce big results. With a new custom website, and our unique insights and design skill-set, TrackVia's website was soon turbocharged.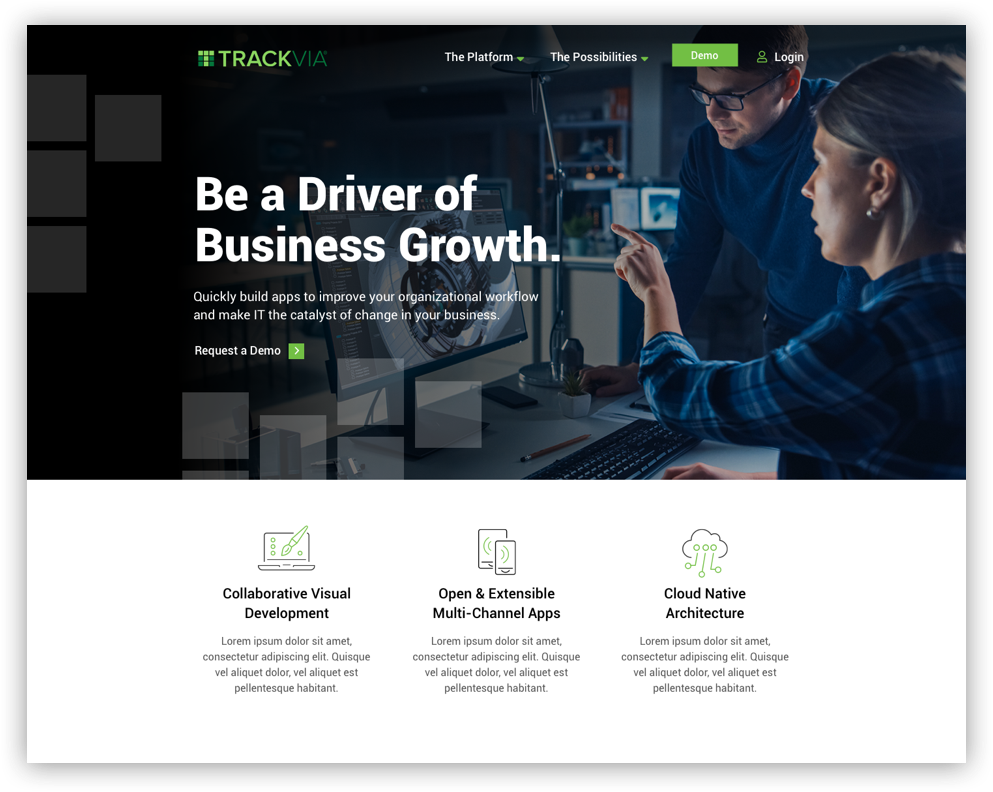 The Features
TrackVia's new robust website included a CRM integration, library of categorized case studies, video testimonials and more.
TrackVia uses Pardot to track and manage leads from the first touch through the final sale. Blennd knew it was crucial to integrate Pardot on all of the forms so that all new website leads seamlessly flowed into their sales funnel. From a user experience perspective, we wanted to ensure relevant and unique content was served to each user. That's why we built a dynamic library of case studies that were categorized to appear on pages that were relevant to the user's industry and vertical.
The Results
Within just three months, an incredible 200% growth in leads soon paid testament to Blennd's great work.
The result is a high-impact, accessible digital platform, running on robust infrastructure, and optimised for every device — ideal for launching an advanced app technology brand aimed at a global market. Starting with a strong web presence, TrackVia is poised to drive engagement with their audience, and roll into a new era of technology. The reaction from both TrackVia and their customers has been overwhelmingly positive.