Coolest Website Designs: Leveraging Strategy
With new technologies like HTML5 and CSS3, the possibilities of creating a dynamic user experience are endless. While many sites implement these high-tech website design techniques in a flashy, gimmicky and typically un-thoughtful way, there are many others who use this technology to tell incredibly rich stories. One of the coolest website design elements that involves a user in a brand's story is parallax scrolling, which makes the background move at a slower rate to the foreground, creating a dynamic 3D effect as you scroll down the page. It can sometimes be overwhelming, but when used sparingly it provides a nice, subtle element of depth.
In order to showcase how these technologies can be done well we've put together a list of the top five coolest website designs that tell a story from some of the biggest brands around including Nike, Apple and Sony website designs. We hope you find these sites inspiring for your next high-tech website design project.
---
1. Sony Be Moved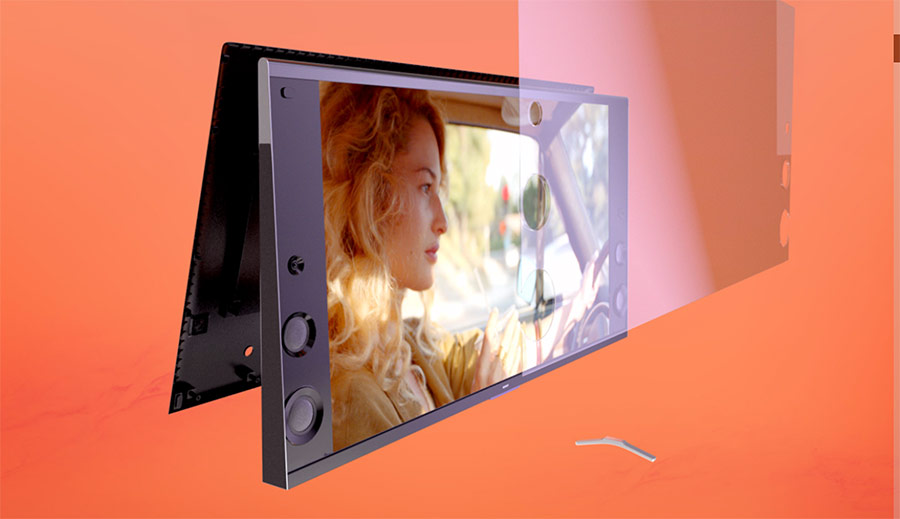 Unfortunately, this full website is no longer available.
This incredible website design experience by tech giant Sony takes parallax scrolling to a whole new level. The 'Be Moved' campaign breaks down the genius behind the Sony technology and gives you an inside look at their devices. The combination of high definition video and parallax scrolling allows the user to put together and take apart various products in both lighting speed and in slow motion creating one of the best parallax website designs we've seen to date.
---
2. Nike 30th Anniversary
Nike's landing page design for the Jordan product line's 30th anniversary is a great example of online storytelling UX. Through the rich history of one of the world's best-known shoe brands, some of the Jordan family's finest including Spike Lee and Lamarcus Aldridge reflect on their first pair. For more of the coolest website designs from Nike, check out the Jordan Training landing page design.
---
3. Apple iPhone 6
It's hard to showcase some of the best website designs without including an Apple website design in the mix. Some might say that the sleek brilliance of their products and rich photography make the website experience shine. While that statement is absolutely 100% true, you also have to appreciate the flow, subtle animation and typography, which really make this landing page design truly incredible.
---
4. British Airways Pick Your Holiday
The strategy behind British Airways Pick Your Holiday landing page campaign is one of the most brilliant examples of online salesmanship you'll ever come across. By enticing users with beautiful vacation pictures in a Pinterest style board and crafting a unique vacation based on the pictures selected, this site truly creates a product tailored to each individual user. After seeing your perfect holiday that's created for you based on your interests, it's pretty hard to pass up buying a ticket to your fantasy destination. Bloody brilliant I tell you. Brilliant.
---
5. Make Your Money Matter
With a unique illustration style and an amazing parallax website design, Public Service Credit union makes the normally boring topic of finance and banking quite fun. This dynamic and beautiful website design aims at teaching the public the benefits of joining a credit union rather than using a bank. It's certainly an engaging experience and a fun way to learn about finances.
---
Share Your Favorite High-Tech Website Designs
If you come across more eye-catching high-tech website designs that tell a story, please share them in the comments below.
Make Your Brand Memorable with the Coolest Website Designs
If you're interested in building on your brand with some of the coolest website designs, Blennd can help. Blennd is a leading Denver website design agency that takes a strategy-first approach to every project. Our award winning websites engage users, increase conversions, and deliver an unforgettable user experience. Contact our brand strategy agency today to get started.