As Denver's leading responsive WordPress web design company, Blennd takes pride in delivering the highest quality work possible. Our web developers are skilled in the art of creative and technical designs. We've had the great pleasure of working with some of the most up-and-coming brands in the nation to facilitate business growth, online visibility and brand recognition. If you're looking for responsive WordPress website design, look no further than Blennd.
Meet Blennd: Industry-Leading WordPress Web Design Company
Unlike larger agencies, Blennd takes a more direct approach to digital marketing. While our business is still growing, our skills remain the top-of-the-line. We are experts at what we do and our customers agree. When we work on projects with our clients, we provide more than just responsive WordPress web design services. We help businesses polish their brands and attract more customers.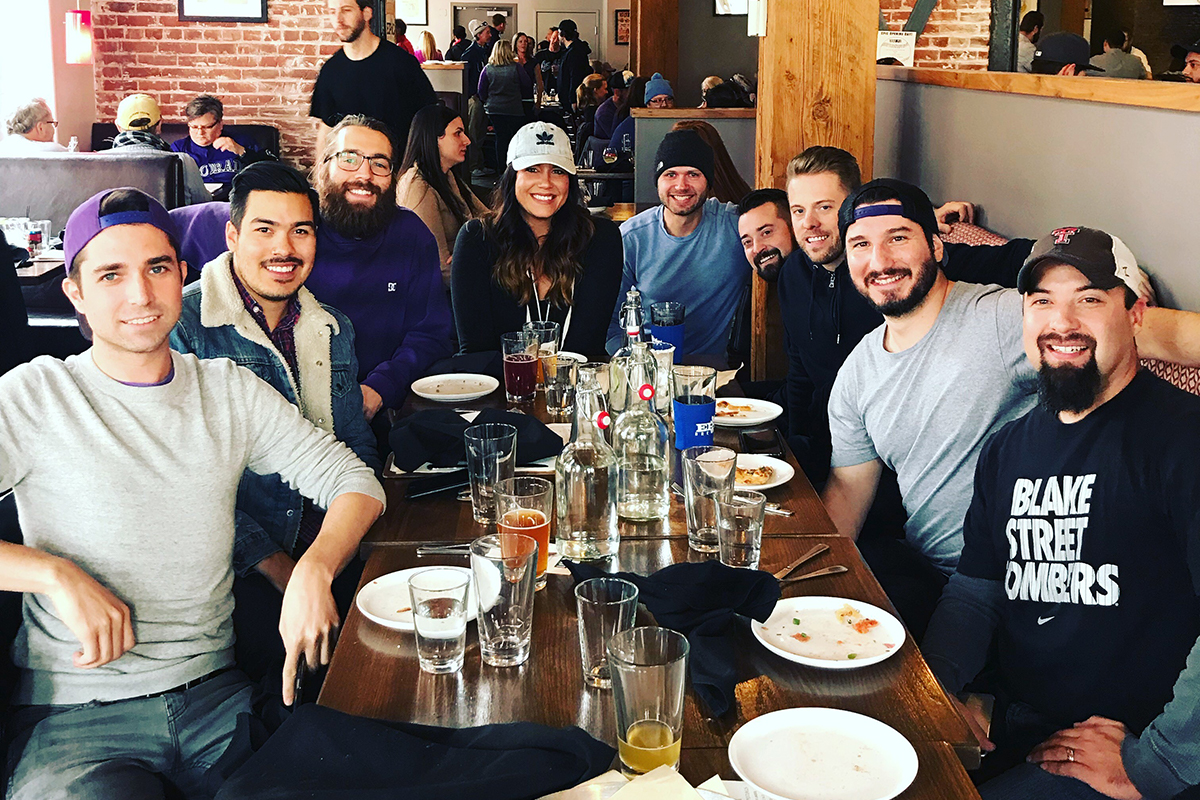 The Importance of Responsive WordPress Website Design
Why are responsive WordPress web design services so important? From powerful plugins to robust user interfaces, WordPress provides endless opportunities for website developers and visitors alike. In today's evolving digital landscape, scalability, usability and accessibility are three of the most pivotal aspects of effective design.
Scalability
Does your site display correctly on a smaller smartphone? How about on an HD television screen? Scalability involves the overall responsiveness of your content across different screens, platforms and technologies. It is a critical element of responsive WordPress website design.
Usability
Ease-of-use is inherent to effective human design. Customers may reject your business offerings if they find your website difficult to navigate. By leveraging usability testing, our responsive web design company helps keep customers interested in your business.
Accessibility
You're losing customers each time a person tries to access your website but are unable to find the information they're seeking. Accessibility involves more than just providing access to those with disabilities. Working hyperlinks, server up-time and responsive web design services all lend to the overall accessibility of your website.
Working with Blennd

What is Included in Our Responsive WordPress Web Design Services?
Mobile-Optimized Content
Screen Sizes
Our responsive WordPress web design company develops websites that look great on mobile devices with any screen size or resolution.
AMP Content
Google AMP content enables your website to display for mobile users in a more streamlined fashion with lower battery consumption, data usage and page load speeds.
Compressed Images
We use state-of-the-art compression technology to shrink images to an SEO-friendly state which lends to increased page load speeds.
Site Speed
Our WordPress web design services use best practices to ensure your site loads quickly every time in conjunction with Google PageSpeed Insights.
Social Sharing
Enabling your site for social sharing is a vital component of our responsive WordPress web design services
Structured Data
Our responsive WordPress web design company stays ahead of the curve as a result of Schema structured data markup language.
Featured Snippets
Optimizing for rich snippets increases the likelihood your page will earn the featured snippet -- also known as position #0.
Voice Search
Websites with structured data markup are more likely to be "read aloud" via Google voice search.
Local Search
Structured data increases the visibility of your business in local search results.
Rich Results
Rich results display additional information about your business in search results, such as site links, reviews and call-to-actions.
How to Get Started
WordPress Web Design Pricing
Blennd has been ranked as a top web design company by numerous websites including Expertise, UpCity, Design Rush and Mailchimp. We have also won various awards for our work including the DotCOMM awards, Communicator awards, and this year have been nominated for a coveted Webby award. If you're looking for information on our responsive WordPress web design pricing, please contact our Denver web design team to request a custom quote.
Get in Touch with Blennd
Are you working on a special business project? Do you have specific questions about how our responsive WordPress web design company can help your business reach more customers? At Blennd, we provide some of the best digital marketing in Denver. Work with us today and discover how quality web design can improve your brand!