We Are Blennd
Blennd is a full-service digital marketing agency in Denver with a unified approach to design, development & advertising.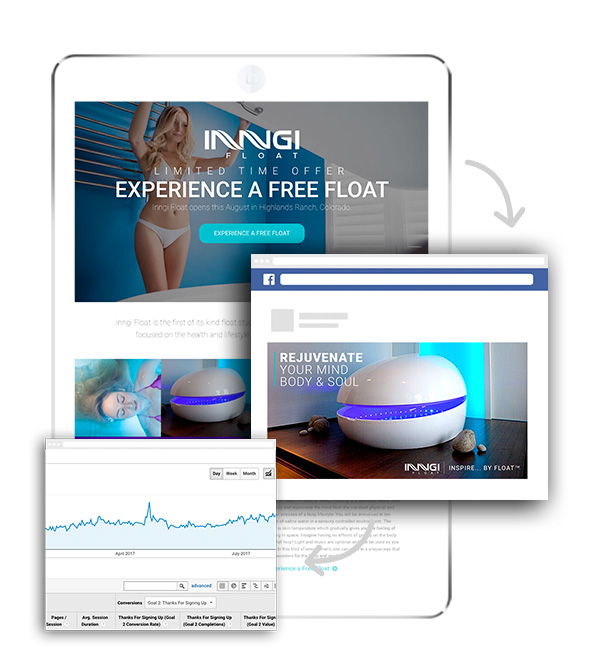 We create cohesive solutions tailored to your audience That Drive Results.
Blennd is a Denver based web design and digital marketing agency with over 75 years of collective experience. We believe in building strong, cohesive brands, websites and digital marketing through simple, clean, beautiful designs and user-friendly experiences. We do this by developing integrated marketing strategies and designs that work together to tell your story in cohesive and engaging way to your audience. If you are looking for a reliable Denver marketing agency, then you've come to the right place. Contact us today to discuss your next project.
Gavin Beldt
​Co-Founder & CEO
Chris Kuhn
Co-Founder & COO
John Sherry
Vice President of Sales
Kate Hunyor
Project Manager
Joshua Harrison
Senior Web Developer
Jarrod Dufour
Senior Graphic Designer
Seth Whitaker
Front End Developer
Jed Darrohn
Full Stack Developer
Chad Noland
SEO Project Manager & Copywriter
Betsy Cummings
Executive Assistant
Clients.
(WE CALL THEM PARTNERS)
Passionate Service.
Honest Results.
What sets Blennd apart from other ad firms in Denver (heck around the globe for that matter) is our dedication to our clients and to our craft. We are committed to becoming an integral part of your team and truly understanding how your business works. If you have worked with other design firms, you know what a struggle it can be to find committed resources. We build strong relationships with our clients and are dedicated to servicing every single one of them, no matter how big or small, 24/7 – 365. Think of us as your own in-house design team, digital marketing consultant, and overall a group of experts that will help you navigate the ever changing digital landscape. Check out our portfolio or contact us today to discuss your next project.
We do the homework to understand your audiences and their behaviors – both online and offline. This helps us develop a solution that's based around your audience's behavior and common interests. We will use this individually crafted strategy to inspire our executions. We optimize, develop and test using all of the latest technologies and best practices to ensure you're project is hitting its maximum potential. We focus our efforts on creating innovative cross-channel solutions that will engage your audience no matter where they touch your brand. We will ensure your audience has a cohesive and meaningful brand experience at every turn. Trust Blennd to come up with the ideas you need to make your brand shine and work together across any marketing channel.