With this year's economic downturn came millions of jobs lost, and budget cuts across the board in previously thriving industries. However, the
Gartner CMO Spend Survey
showed some unprecedented numbers in marketing technology spend in 2020. The question is, why has the focus shifted so strongly toward MarTech this year?
---
The Current State of Marketing Technology
After initial losses, many companies are wondering where their budgets should be spent, and what value isn't being harnessed from their current tech. According to the Gartner report: "Marketers use only 58% of their existing technology capabilities. Extracting their full value may come with costs such as upskilling marketing talent or investing in workflow management applications."
Utilizing and updating those tools provides more opportunities for customers to interact with a company's major channels. A holistic MarTech stack is one that includes elements like Digital Asset Management (DAM), Customer Relationship Management (CRM), analytics, content management tools, and more. It allows for streamlined marketing processes internally and ultimately leads to a better consumer experience.
The Effect on Budgeting for MarTech
With that in mind, CEO's, CMO's, and marketing leaders are choosing to increase their investments. In many cases, marketing technology is a sleeping source for customer acquisition and loyalty. Companies that spend strategically on MarTech will be able to get more accomplished with better-integrated systems.
"68% expect their (already significant) investments to increase."
Different circumstances justify different priorities, and this investment is proving to have a large payoff in 2020 and 2021. Now, people are turning to the internet for work, social interaction, and shopping, even more than before -- and they expect a high-quality user experience.
---
What it Means for Businesses
In short, it means a major focus on their online value to consumers. With more and more people making purchasing decisions from their couch, the company website has become the new storefront, office building, and customer service representative. Companies that sleep on updating their channels may suffer issues with customer retention – seeing as their attention is being demanded by competitors that are outspending. Companies that keep up with tech standards will do well – and companies that create new standards will do even better.
According to the 2020 CMO survey from Think with Google,
"Because of the pandemic, brands have been forced to execute multi-year plans in the span of a few months. With more people buying online, many companies have increased their investment in analytics and digital capabilities to gain actionable insights into fast-changing customer needs and behaviors."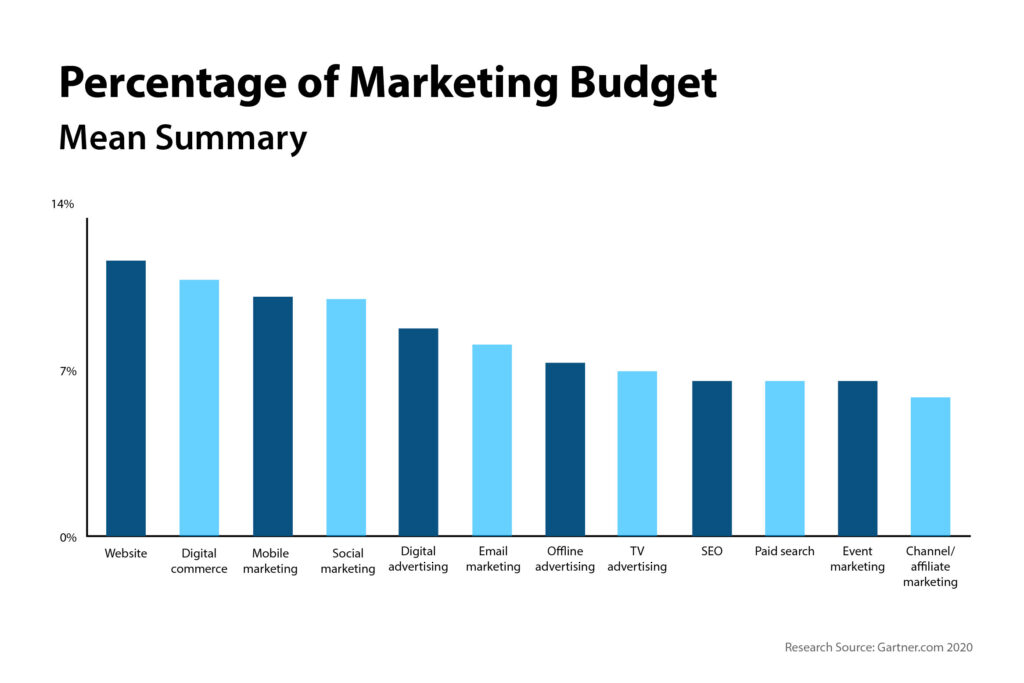 Developing Organizational Strategy
Digital media is doing almost all of the branding work throughout 2020. Without a strong, brand-focused omnichannel online presence, companies are at risk of being lost in the shift. Creating meaningful content, such as webinars, articles, and other resources have been doing wonders for maintaining customer interest. Updating CRM and analytical tools allows for better data following customer interactions, and better decisions down the line. Much like brands, customers are also reassessing their spending -- and it is vital to demonstrate that value is still there.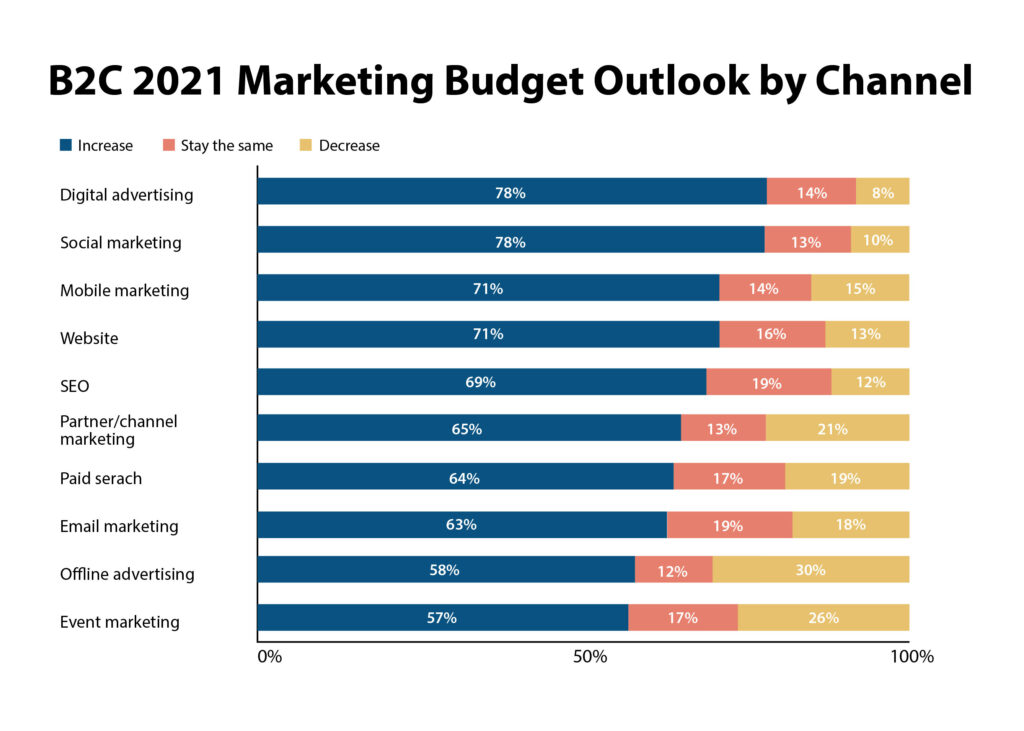 An Enthusiastic Emphasis on Brand
In an interesting turn, branding has become a major focus for company leaders. In 2019, brand strategy was near the bottom of the list of important skills for CMOs. Now, 33% of them cite brand strategy as their most vital competency. Getting leads and creating efficient channels to acquire and retain customers requires multiple systems to work together seamlessly.
If this isn't happening, leads can be easily lost. Having superior technology and content available throughout the consumer journey leads to better brand perception. Customers are really watching the companies they support and trust; making their online experience more efficient can only improve their feelings toward your brand.
---
The Shift in Consumer Focus
According to the report, "CMOs view tech as the path to customer intimacy and recovery." In tracking purchasing behavior, many will find that online presence has never played a more important role in the consumer journey. While some companies assume their tried and true strategies will continue to bring customer loyalty, research is showing that customers are very willing to switch brands based on their ability to reach them with meaningful digital content.
Essentially, the consumer doesn't hope, but expects to be impressed. With such a strong shift in priorities among industry leaders – one that boosts technology and online experience for customers -- there is new expectation and desire to be won over by brand, technology, and personalized marketing strategies.
How Other Marketers are Adapting
Unsurprisingly, many marketers are opting to update. They're reassessing budgets and marketing priorities to keep up with competitors' online presence in their industry. Staying ahead of the curve requires looking at current channels. It could mean refreshing an old website, or getting new content management, social media and analytical tools. Anything that improves the way in which people interact with a brand online.
While sales have been moving online for years, there has never been such a need for strong digital commerce resources. Many companies are opting to increase their product offerings, improve their marketing automation, and provide additional resources to demonstrate their value to new and old customers.
Mapping Investments and Adjusting
As always, the answers are in the insights. With spending behaviors changing everywhere, gathering data, testing, and tracking results is the best way to plan ahead. Mapping how these investments are being utilized by customers can inform the next steps in a marketing strategy for 2021. Needless to say, deeper, actionable insights are extremely valuable to getting ahead in any industry.
The overwhelming conclusion? Don't allow competitors to outspend on marketing technology. Refreshing online presence to reflect new consumer expectations – particularly throughout these unprecedented times is the goal of well-informed marketers. Whether that means revamping a website, or creating a new lead generation and retention strategy, businesses must remain aware in order to maintain relevance in the next few years.
Expectations for 2021
With these industry insights in mind, marketing technology budgets will likely continue to strengthen throughout 2021 -- customers are already increasing their expectations for online content. For those that choose to follow the trend, it could mean a new wave of superior online content in response to new digital media expectations.
The best part? In the end, it's cost-efficient. With immediate data access, more impressive channels, and integrated marketing technology, there is actually less time spent switching between outdated tech, and more time bringing value to the customer.
---
Interested in learning more about the impact of a marketing technology?
Contact us
today to see how we can build your online brand.