Blennd creates responsive website designs that look stunning across every browser and device.
Award Winning Denver Web Design & Development
Great design isn't just pretty to look at, it tells a story – your story. It's the face of your company and is essential in selling your product or service. Our website designs incorporate traditional graphic design, usability, information architecture, mobile responsiveness, search engine optimization and analytics to achieve one common goal: the best possible online presence for your company. If you are looking for a Denver web design company, you've come to the right place. Contact us today to discuss your new responsive website.
Custom Responsive Website Design & Development

Responsive Website Design & Development

Website Optimization and Management

Search Engine Optimization (SEO)

Social Integrations & eCommerce Websites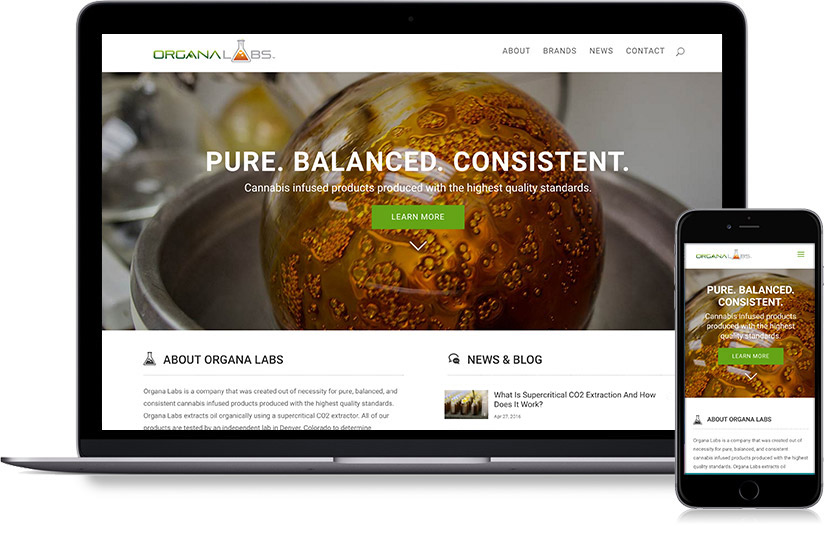 Innovative responsive website design solutions
We are a Denver web design firm and pride ourselves in creating the best possible experience for both you and your clients. We will take your project from UX and wireframes through designs and custom CMS development. Our responsive websites intuitively adapt to all devices- desktops, laptops, tablets and mobile phones and are 100% search engine optimized. View Our Work
The Blennd Web Design Difference
At Blennd, we think of ourselves as creators, innovators and thought leaders in the Denver web design space. Our website designs are highly targeted to your audience through mobile responsive design, effective SEO (search engine optimization), simple clear navigation, quality content, conversion oriented design and clean code. When selecting from Denver web design companies, extensive knowledge of enterprise level responsive web design is a must. Our highly qualified team of web designers, developers and Denver SEO experts will ensure your web design content is highly optimized and targeted to your consumers on any browser or device. Our client service is what sets us apart from any other Denver web design company and we work hard to ensure our clients are satisfied and updated on a daily basis. We provide turn-key custom wordpress website designs to enhance your brand, grow your sales and improve your bottom line. If you are looking for web design in Denver or beyond, look no further than Blennd.
Why is responsive website design important?
Responsive web designs are now the rule, not the exception. In January 2014, mobile internet browsing surpassed desktop browsing for the first time ever – which means that if your site is not mobile friendly – over half of your customers are getting a bad online experience. Responsive website designs from Blennd scale seamlessly across any browser or device. Not only do responsive websites give customers a cohesive user experience across any device, but they also now drastically improve your search engine rankings. In April 2015, Google started moving sites that are not mobile friendly lower in the rankings – making them a necessity for anyone who wants to be ranked higher in Google (and who doesn't want that?). Don't let your website fall in the rankings because it it not mobile responsive. Blennd lives and breathes mobile responsive website design. Contact us today to discuss your next project, knowing that we have your mobile best interest in mind.