Improve your SEO and search engine performance with a Denver SEO company you can trust
National and Local Denver SEO Experts and Consultants
Blennd was born by the desire to create beautiful, immersive and performance based web designs and innovative digital solutions. A large part of a websites success lies in its on page SEO – and at Blennd, we know what it takes to get your site ranked higher. Our Denver SEO experts specialize in both national and local SEO campaigns including SEO audits, SEO consulting, SEO strategy and SEO launch support. Our diligence, knowledge, dedication and client service will far surpass any other Denver SEO company you've worked with in the past. We look at our clients as are our partners and their success is our success. Contact a dedicated Blennd Denver SEO consultant today for a personalized quote.
Local & National SEO Services We Offer

Local Denver SEO Campaigns

National and Enterprise SEO Campaigns

SEO Website Audits and SEO Consulting

SEO Strategy and Website Launch Support
A Different Kind of SEO Company
What sets Blennd apart from other Denver SEO companies is our dedication to our clients and our craft. Let's face it, most Denver SEO companies do not live up to expectations, charge you an excessive monthly fee and get by with telling you little about what they've done. At Blennd, we think differently. One of our experienced Denver SEO consultants will perform an on page SEO audit of your website and will provide you with personalized SEO strategy. Our SEO experts will then monitor and optimize your website every few days and provide detailed personal reports of tasks that were completed, how they worked and future opportunities. Our diligence, knowledge, dedication and client service will far surpass any other Denver SEO company you've worked with in the past. Contact us to get started.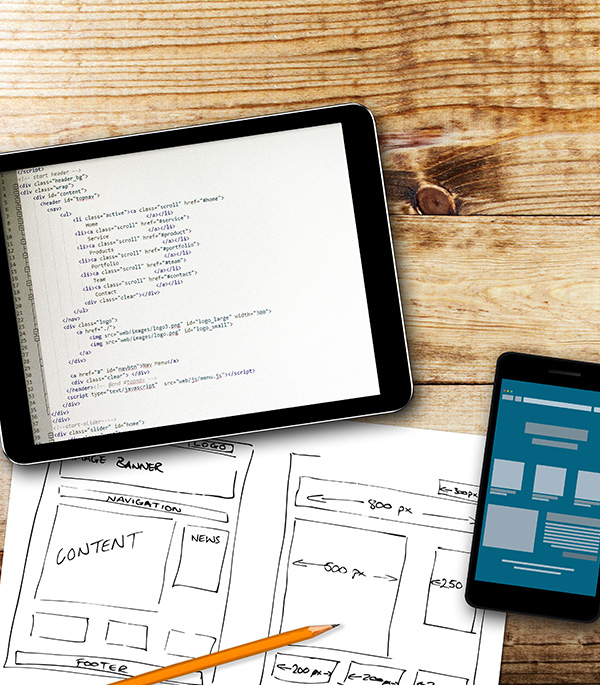 Why should I care about SEO?
What is your SEO pricing?
Our SEO basic packages start at $450 a month and increase in price based on the amount of pages and keywords we optimize. Our pricing is 100% transparent and all of our packages come with personalized monitoring, reporting and checklists, so you know exactly what is being optimized on a monthly basis and what improvements we've seen.
What do your SEO packages include?
Our personalized SEO packages typically include a mix of the following SEO services:
SEO Strategy
Keyword Optimization
Meta Data Optimization
Website Copy Optimization
On-Page SEO Audit
GA/GWT Review
Google Local Business Audit
Search Engine Submission
Monthly Performance Reports
Link Audit & Building
Alt Tag Optimization
Sitemap Submission
GWT Review / Optimization
Page Speed Optimization
Mobile Usability Audit
SSL Setup and Installation
Google Crawl Error Repair
Duplicate content Repair
Schema/Local Optimization
Can I Do SEO myself?
Yes, you can absolutely implement basic SEO basic best practices on your website yourself. We even wrote a blog article about it. However, most companies are very busy and would rather focus their attention on selling their own products and services and leave search engine optimization to the Denver SEO experts. That's where Blennd comes in. We provide you with an SEO strategy, SEO recommendations you can easily implement yourself – or you can use our team of Denver SEO experts to do it all for you!
Your Denver SEO Consultants
The tactics used for local SEO, or small business location that want's to rank higher, varies drastically from those used on a national brand campaign. We are not only local Denver SEO experts, but also national SEO experts who have increased search engine visibility for companies of all sizes. We've helped get local doctors offices, law firms and enterprise level corporations on the front page of Google alike with our expert SEO strategy.